A resort community near Seattle, WA
Welcome to Trilogy® at Tehaleh®!
Trilogy® at Tehaleh® is more than a place to live. It's knowing you're in the right place, at the right time, with the right people. And for many of our owners, they wonder why they ever put off making the move!

An ideal location northwest of Mount Rainier National Park and just 39 miles southeast of downtown Seattle, Washington, makes Trilogy at Tehaleh a great new choice. Part of the master plan of Tehaleh, this resort community is a new style of Trilogy, offering an enriching lifestyle and uniquely-designed homes in a more intimate setting that attracts people with a zest for life. Live The Good Life with innovative new home designs from the high $300's.

Video: The Good Life at Trilogy® Tehaleh®!

Now Open! The Seven Summits Lodge
If you haven't yet visited the new Seven Summits Lodge at Trilogy® Tehaleh, now is the time! Come see the social and activity hub of the community, helping our Members live The Good Life each and every day! Learn more!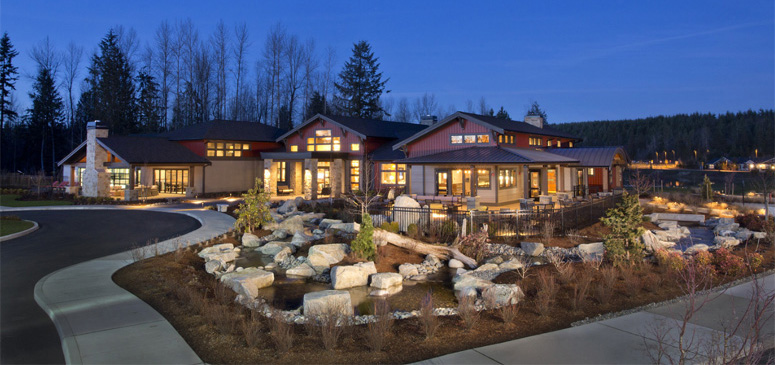 Discover Shea3D™ Homes at Trilogy® Tehaleh®:
A Revolutionary New Approach To Home Design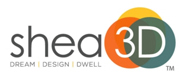 Our revolutionary new home designs tailor your primary living spaces to match your unique lifestyle. With Shea3D's patent-pending YourPlans™, you choose the placement of your dining and entertainment areas to design a home that perfectly matches how you live. Watch this video interview with Shea3D creator Howard Englander, to learn more:


You may also learn more at www.TrilogyLife.com/Shea3D.

About Trilogy at Tehaleh
Ideally situated northwest of Mount Rainier National Park, and just 39 miles southeast of the cultural and cosmopolitan amenities of downtown Seattle, Trilogy at Tehaleh is the perfect place to call your next home. Against a backdrop of protected forested preserves - and the ever-looming majestic presence of Mount Rainier - Trilogy at Tehaleh is an exciting and picturesque resort-lifestyle community expertly designed and constructed by master homebuilders Shea Homes. The community's convenient proximity to cultural and retail services combined with the innovative resort amenities that are the trademark of all Trilogy communities will offer a rare combination you won't find in any other master planned communities in the greater Tacoma area. It's one more thing that sets Trilogy at Tehaleh apart from other communities: and it's all waiting for you.

Experience The Trilogy Difference
Trilogy is designed differently inside and out. Our goal is to create a unique environment that honors you, inspires you, kicks monotony in the pants and, yes, even changes your life. It starts with a belief that the source of vibrant living is health. And because we build homes that also build community, life here is about connecting - as much with the people you love as the new passions you discover, and with new neighbors who share this rejuvenating time of life. The Trilogy difference is why we attract fascinating people with a zest for living who are drawn to all that life has to offer.

Browse Our Video Gallery:
To view the full gallery, you need to have JavaScript enabled in your browser.