A 55+ Resort Community near Washington, D.C.
LIFESTYLE
Upcoming Events at Trilogy Lake Frederick Near Stephens City, VA
At Trilogy® communities, we keep our activities and events calendars chock full, giving Members the chance to be as active and social as they'd like, each and every day. We hope you'll join us! If you're interested in attending one of these events around the Stephens City area, give our online sales team a call at 800.685.6494. You're welcome to join us and experience the resort lifestyle happening at Trilogy!
View Our Printable Events Calendar! (PDF)



Region's 117 Restaurant Is Now Open On Tuesdays!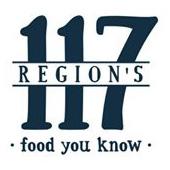 The team at Region's 117 restaurant here at Trilogy is working to create amazing dining experiences for Members and guests! Stop by and enjoy great cuisine in a beautiful lakeside setting near Stephens City, Virginia.

Hours of Operation are as follows:

• Tuesday - Saturday | 11:30am - 9:00pm
• Sunday Brunch | 11:00am - 3:00pm

Book your reservation online now!

Saturday, January 13th: Be A Member For A Day | 11:30am - 6:00pm
If you've been considering joining the more than 20,000 Trilogy® homeowners across the country who've committed to Living Happier, this is your chance to experience The Good Life for yourself. No pressure. No rush. Spend a day enjoying what we have to offer, and see if it's a fit for you. Come to Trilogy at Lake Frederick. Meet the neighbors. Dine at Region's 117, play a round in our golf simulator, or hit the lake, meet our Fitness Director, or paint the day away in our Art Studio. If we're your cup of tea, we think you'll know. Learn more and RSVP!

Saturday, January 13th: Meet the Trainer | 3:00pm - 3:30pm
Have you been thinking about investing in a personal trainer? Here's your chance to come and meet them, talk to them, and learn how they can benefit your wellness journey! RSVP with your Community Representative today!

Sunday, January 14th: Cheesecake Making Demonstration | 2:00pm - 3:00pm
Come join Region's 117's Pastry Chef, Margaret, for a demonstration on how to make her featured cheesecake of the month, "Little Vanilla Fellas Cheesecake!" Margaret will be rolling out a different featured cheesecake every month for the 2018 year! Seating is limited to 10 seats. The price per person is $20.00, which includes the demonstration with Margaret, an adorable take-home recipe card, dessert, and a glass of wine to compliment the cheesecake! Be the first to join us for this exciting new series starting in January! RSVP with your Community Representative.

Thursday, January 18th: Community "New England" Themed Dinner | 5:00pm - 7:00pm
Come join us for January's Community Dinner Party, on January 18th! We will be having community dinners every 3rd Thursday of every month in 2018, with a different theme every month. Come join us for our first dinner of the year, which will be, "New England" themed! The menu will feature New England Clam Chowder, New England, "Boiled Dinner," Boston Baked Beans, and Boston Cream Pie! The Member bar, "The Crow's Nest," will be open for the community dinner, with happy hour prices! We hope to see you there, and at all of the 2018 community dinners! RSVP with your Community Representative to join us!

Saturday & Sunday, January 20th-21st: Open House Weekend | 11:00am - 4:00pm
Our five beautiful Model Homes will be open for all to enjoy, no appointment necessary! Plus, check out the gorgeous Shenandoah Lodge with award-winning Region's 117 restaurant and bar, and so much more! You'll also have the opportunity to browse our available Quick Move-in Homes. Don't miss our Open House weekend at Trilogy!

Thursday, January 25th: "Paint & Sip" Paint Party! | 5:00pm - 6:30pm
Let's have a paint party! We'll provide the paint, canvas, brushes, everything you could need to be a successful artist - and wine! Paint parties are an up-and-coming trend! We will get together, have a "showcase" picture, and we'll all try our best to paint our own renditions of the picture, all while sipping on some wine! In the spirit of January, let's paint a winter wonderland scene! We will have three different pictures to choose from. Ticket prices include all of the art supplies and two glasses of wine. Just bring yourself! There are 30 seats available. RSVP with your Community Representative!

Friday, January 26th: Off-Site Trip to Hollywood Casino at Charles Town | 3:00pm - 8:00pm
Come join Courtney on a trip to Charles Town Races and Slots on Friday, January 26th. We will be departing The Shenandoah Lodge at 3:00 pm and we will be returning by 8:00pm that evening. The trip is $10.00 for transportation, and once Members have arrived at the destination, they're free to roam about and enjoy Charles Town Races and Slot's many attractions and amenities. RSVP with your Community Representative!

Saturday, January 27th: Mixology Class with Regions 117's Bartender, Bianca | 2:00pm - 3:00pm
Please come join us for this exciting mixology class with Regions 117's Bartender, Bianca! Bianca will be demonstrating how to make a nice spiced mulled wine - a winter favorite! Mulled wine is warm, flavorful, and always so comforting! Come join her while she mixes up her perfect recipe. Seats are limited to 20 spots. The price for this class is $10.00 per person, which includes drinks and a recipe card. RSVP with your Community Representative today!

Saturday, February 10th: Home Buying Workshop | 12:00pm - 2:00pm
Join us for this fun and educational Home Buying Workshop, where we will have several vendors giving brief presentations, and information tables for you to visit at your leisure. Presenters at the event will include:
Tah-Da! Inc. Home Staging
Everything But The House
Shea Mortgage
Reverse Mortgage Funding (HECM)
Ask Landis

RSVP online now!

Recurring Events


Fitness Classes
Achieving and maintaining great health is a cornerstone of the Trilogy lifestyle, and our fitness instructors offer a wide variety of classes for Members of all ability levels. You can also hop in the pool for a great individual "no sweat" workout, or join a water class. Check out our Fitness & Pool Schedule! (PDF)

Every Monday: Landscape Drawing Classes | 1:00pm - 4:00pm
Artist Hilary White will be here to teach us the 'art' of drawing landscapes, from sunsets to mountain ranges. Along with instruction, she will provide feedback and critiques to help Members improve. The class will take place in the Arts and Exploration Studio. RSVP with your Community Representative to join us!

Every Tuesday: Exploring Acrylic Paints | 2:00pm - 5:00pm
Artist Wendy Zaidman will teach us some great approaches to painting with acrylics. This class will be a 4-week series, taking place in the Arts and Exploration Studio. Call your Community Representative to learn more and to sign up.

Every Wednesday: Ladies of the Lake | 10:00am - 12:00pm
The Ladies of the Lake meet every Wednesday in the Grand Living Room. Grab a cup of coffee or tea from The Market Place and join in the conversation with these fun ladies!

Every Wednesday: Yappy Hour at the Dog Park | 5:30pm - 6:30pm
Bring your pooch out for a social hour at the dog park! As a special treat, we will be putting out an ice block with some tasty scraps from the kitchen!

Every Thursday: East Coast Swing Dance Class | 7:00pm - 8:30pm
Tara O'Neill from Winchester Ballroom will instruct classes on the East Coast Swing. These classes are held on Thursday nights from 7:00pm-8:30pm in the Event Center at Trilogy. RSVP with your Community Representative to join us!

Every Friday: Chimney Chat in the Grand Living Room | 11:00am - 11:45am
Join us for "Chimney Chat" each Friday, to hear all about the great Community and Wellness Activities happening around The Lodge and Athletic Club. Resort staff members Kisha and Jessica will be on hand to talk about upcoming programs and to answer your questions related to activities programming.

The First Friday of Each Month: Hike Lake Frederick | 9:30am - 10:30am
Each first Friday of the month, join Trilogy Members for a hike somewhere around the property and Lake Frederick. The group leader will scout and plan out an hour-long hike, rain or shine. Please be sure to wear proper footwear and bring water to carry with you. The hikes will include all elevations and types of terrain. RSVP with your Community Representative to join us!

Every Saturday: Morning Coffee Talk | 11:00am – 12:00pm
Come learn about the upcoming events that are happening in the community. Join Activities Coordinator Jared Krampetz in the Crow's Nest for a cup of coffee, and see what he has to say about some of the events that are up and coming, what he is in the process of planning, and ask questions or make suggestions. This is an opportunity for Members to have input on events that are being planned. All are invited to attend. This is also a great chance to meet other Members in the community if you are a new Member, or if you just want to make some new friends! RSVP with your Community Representative to attend!

Sundays (4 Weeks): Beginning Pottery Wheel Class | 2:00pm - 5:00pm
This 4-week class will be an overall introduction to clay for beginners and experienced beginners who wish to work on the potter's wheel. Students will learn methods for centering clay, and throwing cylinders and bowls. All classes will take place in the Arts & Exploration Studio. The cost is $165 per person for all 4 classes, which includes clay, instructor fee, glazes, and other needed materials.

Fitness Classes Daily

At Trilogy, we prioritize Wellness, with amenities, staff, and programming designed to give our Members the opportunity to be in the best shape of their lives. Our Fitness Center is available 7 days a week for Members to come in and do their own routines, or to join our personal trainers and instructors for regular classes and sessions, from our "Morning-N-Motion" classes to yoga, Afturburn, Aqua Fitness in the pool, water volleyball, Latin Sizzle, and so much more. Check out the schedule (PDF) and ask your Community Representative for more information!