A 55+ Resort Community near Washington, D.C.
LIFESTYLE
Trilogy at Lake Frederick's Upcoming Events
At Trilogy® communities, we keep our activities and events calendars chock full, giving Members the chance to be as active and social as they'd like, each and every day. We hope you'll join us! If you're interested in attending one of these events, give our online sales team a call at 800.685.6494. You're welcome to join us and experience the resort lifestyle happening at Trilogy!
View Our Printable Events Calendar! (PDF)

Region's 117 Now Open!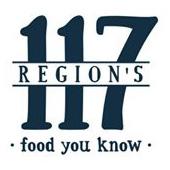 The team at Region's 117 is working to create amazing dining experiences for Members and guests! Stop by and enjoy great cuisine in a beautiful lakeside setting.

Hours of Operation are as follows:

• Wednesday - Saturday | 11:30am - 9:00pm
• Sunday Brunch | 11:00am - 3:00pm

Book your reservation online now!

Thursday, July 27th: New Member Orientation | 3:00pm - 5:00pm
All Members are welcome and invited to join the new Member orientation. This is a general overview of the experiences available in the Lodge, an introduction to the employees, and your chance to meet other Members who've just moved into the community as well. There will be complimentary coffee and cookies available to all who attend.

Saturday, July 29th: Blue Ridge Shadows Golf Tournament
Join your future neighbors for some friendly competition at the Blue Ridge Shadows Golf Course! The tournament cost is $60 and includes breakfast, lunch, green fees, and your cart rental for the day! Create your own team, or join as an individual and be paired up.

Saturday, July 29th: Summer Concert Series - Nashville Standard | 4:00pm - 7:00pm
Come out to the Lakeside Lawn and enjoy a live performance by Nashville Standard, who will be playing a variety of music from the 1950s era, including country, blues, and rock-n-roll.

Saturday, August 5th: Ice Cream Social | Noon - 3:00pm
We've got a scoop for you! Join us for a sweet summertime celebration as we enjoy ice cream in our Model Home Gallery. We'll have one of our favorite ice cream trucks parked right here in the Gallery! No RSVP needed, just come out for the fun, and don't forget your sweet tooth!

Saturday, August 12th: Kayak on Lake Frederick! | 11:00am - 4:00pm
Grab a kayak and hit the water for an awesome day exploring everything Lake Frederick offers! RSVP by calling 540.508.2000 if you'd like to join us!

Saturday, August 19th: Cooking Demo with Pastry Chef Margaret | 2:00pm
Learn how to make delicious and gluten free goodies, as Pastry Chef Margaret teaches us how to make flourless chocolate cookies and gluten free pizza crust! RSVP online today!

Recurring Events

Every Friday: Chimney Chat in the Grand Living Room | 11:00am - 11:45am
Join us for "Chimney Chat" each Friday, to hear all about the great Community and Wellness Activities happening around The Lodge and Athletic Club. Resort staff members Kisha and Jessica will be on hand to talk about upcoming programs and to answer your questions related to activities programming.

Every Sunday: "Sunday Socials" at Region's 117 | 3:00pm - 7:00pm
Join us every Sunday at Region's 117 for Sunday Socials! Enjoy a pre-fixe menu by Chef Scott for just $15++ per person. Ask your Community Representative for more information!

Every Monday: Landscape Drawing Classes | 1:00pm - 4:00pm
Artist Hilary White will be here to teach us the 'art' of drawing landscapes, from sunsets to mountain ranges. Along with instruction, she will provide feedback and critiques to help Members improve. The class will take place in the Arts and Exploration Studio. RSVP with your Community Representative to join us!

Every Tuesday: Exploring Acrylic Paints | 2:00pm - 5:00pm
Artist Wendy Zaidman will teach us some great approaches to painting with acrylics. This class will be a 4-week series, taking place in the Arts and Exploration Studio. Call your Community Representative to learn more and to sign up.

Every Thursday: East Coast Swing Dance Class | 7:00pm - 8:30pm
Tara O'Neill from Winchester Ballroom will instruct classes on the East Coast Swing. These classes are held on Thursday nights from 7:00pm-8:30pm in the Event Center at Trilogy. RSVP with your Community Representative to join us!

Every Wednesday: Yappy Hour at the Dog Park | 5:30pm - 6:30pm
Bring your pooch out for a social hour at the dog park! As a special treat, we will be putting out an ice block with some tasty scraps from the kitchen!

Series & Classes

Explore 360: Travel the World with Trilogy In 2017!
The 2017 Explore 360 calendar has just been announced! Trilogy at Lake Frederick Members are invited to embark on the following incredible journeys, all of which were requested by Trilogy Members across the country:
• July 18-27, 2017: Cruise the Glitz & Glamour of the Rivieras (SOLD OUT!)
Click here to learn more about these exciting trips!
For additional details, or to reserve your space on one or more of these amazing adventures, please contact the Explore 360 Travel Concierge at 847.780.1205 or by email.


Sundays (4 Weeks): Beginning Pottery Wheel Class | 2:00pm - 5:00pm
This 4-week class will be an overall introduction to clay for beginners and experienced beginners who wish to work on the potter's wheel. Students will learn methods for centering clay, and throwing cylinders and bowls. All classes will take place in the Arts & Exploration Studio. The cost is $165 per person for all 4 classes, which includes clay, instructor fee, glazes, and other needed materials.

Fitness Classes Daily

At Trilogy, we prioritize Wellness, with amenities, staff, and programming designed to give our Members the opportunity to be in the best shape of their lives. Our Fitness Center is available 7 days a week for Members to come in and do their own routines, or to join our personal trainers and instructors for regular classes and sessions, from our "Morning-N-Motion" classes to yoga, Afturburn, Aqua Fitness in the pool, water volleyball, Latin Sizzle, and so much more. Check out the schedule (PDF) and ask your Community Representative for more information!