A gated resort community in Las Vegas, NV
Welcome to Shea Homes® at Ardiente
Shea Homes® at Ardiente is located in exciting and beautiful Las Vegas, Nevada. Members of this gated resort community enjoy a richly amenitized Club and a social calendar full of fun activities to share with friendly people just like you. Ardiente offers exciting new home designs from the low $200s, with innovative Shea3D™ designs.

Discover Shea3D™ Homes at Ardiente:
A Revolutionary New Approach To Home Design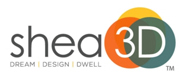 Our revolutionary new home designs tailor your primary living spaces to match your unique lifestyle. With Shea3D's patent-pending YourPlans™, you choose the placement of your kitchen, dining, and entertainment areas to design a home that perfectly matches how you live.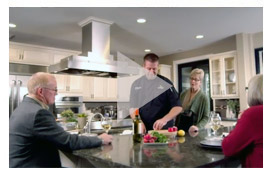 More than blueprints or floor plans, Shea3D offers YourPlans™, which let you decide how your home will perfectly complement the way you live - whether it's hosting the whole block for a wine tasting, or having your kids over for a holiday dinner. Each YourPlan is based on an open-space design and allows you to choose from three interchangeable main living spaces: Entertainment-centric, Kitchen-centric, or Outdoor-centric, empowering you to choose the one that best fits your lifestyle.

Learn more at www.TrilogyLife.com/Shea3D and watch this video to hear a professional Executive Chef describe the incredible Shea3D Chef's Kitchen.

About Shea Homes® at Ardiente
Tucked away amidst the natural beauty of the Mojave Desert in a quiet corner of the Las Vegas Valley, Shea Homes at Ardiente is literally just minutes away from the excitement of The Strip... yet still close to the tranquility of the mountains and desert. At the heart of this vibrant community is the Ardiente Club - a 20,000-square-foot contemporary Spanish-styled Club where Members enjoy an expansive state-of-the-art fitness center, resort pool and spa, community business center, multipurpose party room, game room, billiards, and more. Here you'll find everything from line dancing classes and happy hour gatherings to state-of-the-art fitness equipment and tennis, bocce ball, and basketball courts - there's even an elaborate outdoor trail course with 24 fitness stations and seven parks.
The community's convenient proximity to Las Vegas - combined with its secluded desert feel - makes for a rare combination you won't find in any other master planned community in the Las Vegas area. It's one more thing that sets Ardiente apart from the rest. Shea Homes at Ardiente surrounds you with exceptional active lifestyle opportunities... and they're waiting to be experienced. The 292 sunny days a year only partially explain why the attitude around here is so bright!
Expect to indulge. Like you mean it.
At Ardiente it's easy for you to do what makes you the happiest, whatever that may be. You can sit back and enjoy. But most people here aren't sitting down at all. There's just too much to discover.

Experience The Shea Homes® Difference
Shea Homes are designed differently inside and out. Our goal is to create a unique environment that honors you, inspires you, kicks monotony in the pants and, yes, even changes your life. It starts with a belief that the source of vibrant living is health. And because we build homes that also build community, life here is about connecting - as much with the people you love, as with the new passions you discover, and with new neighbors who share this rejuvenating time of life. The Shea Homes difference is why we attract fascinating people with a zest for living who are drawn to all that life has to offer. At Shea Homes at Ardiente, it's not hard to see why.

Browse Our Video Gallery:
To view the full gallery, you need to have JavaScript enabled in your browser.