A gated resort community near Orlando, FL
LIFESTYLE
Upcoming Events at Trilogy Orlando
At Trilogy® communities, we keep our activities and events calendars chock full, giving Members the chance to be as active and social as they'd like, each and every day. We hope you'll join us for these upcoming events.
View a printable calendar of events! (PDF)

New Model Homes Grand Opening - Saturday, March 4th!
We're excited to share that we have a new Home Collection coming to Trilogy® Orlando! Join us on Saturday, March 4th, when we'll host a Grand Opening Celebration from 11:00am to 3:00pm at our new Model Homes! The event will start at the Magnolia House resort club. You can be among the first to come tour the three brand new Models and learn about the new Collection, which starts from the low $200s.
The Freedom Collection has three beautiful floorplans that range from ~1,631 to 2,065 square feet and offer all of the luxurious amenities you desire in your happily-ever-after home. Trilogy's answer to the question of how to live life more fully, this Collection makes the most of your investment in your home and includes features that make life easier each and every day. Each home includes open, spacious areas throughout, including gourmet kitchens, beautiful master retreats, tranquil covered lanais, and more. Do more, live more, enjoy your Freedom more!

The 2017 Good Life Festival Tickets On Sale Now!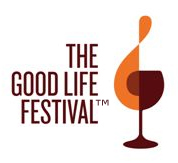 Mark your calendar and get ready to rock out with your future neighbors at Trilogy Orlando, as The Good Life Festival returns with an amazing lineup of entertainment in 2017! All shows start at 7:00pm. Click each band name below to learn more about the show:

• Saturday, March 25th - The Atlanta Rhythm Section
• Saturday, April 22nd - The National Touring Tribute Band - Alter Eagles

Tuesday, February 21st: Elite Brown Bag Wine Tasting | 6:00pm
This is your chance to try some fabulous wine $25.00 or more in value. You will sign up as a couple and purchase either a white or red wine. This month's theme is: "Wines of the World." The cost is $5.00 per person, which includes corkage fee and also cheese and crackers. Space is limited! RSVP with your Community Representative to join us.

Sunday, February 26th: O-Town Sound Presents "A Cappella Jukebox" | 3:00pm
O-Town Sound Chorus, members of Sweet Adeline's International, presents "A Cappella Jukebox." O-Town Sound proudly holds the title of Mid-Size Chorus Champion for the second consecutive year, and they're Las Vegas bound in October to compete for the title of International Mid-Size Chorus Champion. Enjoy a scripted, lively show complete with appearances by Luminosity quartet, who performed in the "Little Bit Country, Little Bit Rock and Roll" show, and in the Voices of Trilogy Christmas Show. A special guest quartet, Signature, who performed here in June, will be featured. They are members of the Barbershop Harmony Society, and they were the 2016 International 4th place Bronze Medalists. This quartet is comprised of four powerhouse voices who will leave footprints on your heart! This is a show not to be missed. Sit back, relax, and enjoy the sparkling costumes, exciting choreography, and the wonderful harmonies of O-Town Sound Chorus, Luminosity, and Signature Quartet as they present an afternoon of gold medal entertainment. Tickets are $12.00 for Trilogy Members. RSVP with your Community Representative today.

Tuesday, February 28th: Texas Hold 'em Tournament | 1:00pm
Join us for the next Texas Hold 'em Tournament! There's a $20 buy-in, and RSVP is required to your Community Representative.

Explore 360: Travel the World with Trilogy In 2017!
The 2017 Explore 360 calendar has just been announced! Trilogy Orlando Members are invited to embark on the following incredible journeys, all of which were requested by Trilogy Members across the country:
• May 13-19, 2017: The Essence of Yellowstone and Grand Teton National Parks
• July 18-27, 2017: Cruise the Glitz & Glamour of the Rivieras
• October 23-November 4, 2017: Explore New Zealand's Hidden Treasures
Click here to learn more about these exciting trips!
For additional details, or to reserve your space on one or more of these amazing adventures, please contact the Explore 360 Travel Concierge at 847.780.1205 or by email.


Recurring Events
In addition to the above special events, we have recurring events weekly and monthly that are popular with our Members. You're invited to join us for any of these, too - just RSVP with your Community Representative.

Burger Wednesdays | Every Wednesday, 11:00am - 8:00pm
Burger Wednesday is all day, 11:00am-8:00pm! Come out and enjoy a burger with french fries for just $5, or a veggie burger with fries for $5, or a Not-So-Sloppy Joe with french fries for just $8! And as if that's not enough, we'll also have live music the 2nd and 4th Wednesday from 5:30pm to 8:30pm!

Every Wednesday: Trilogy Orlando Dance Club | 3:30pm, 4:30pm
If you ever wanted to learn some of those steps you've seen on "Dancing With The Stars," this is your chance. The Trilogy Orlando Dance Club offers two classes on Wednesday of each week. The first class is Line Dancing, meeting from 3:30pm to 4:30pm. This class teaches contemporary line dance using a variety of musical styles, including Country, Pop, Latin, Funk, Waltz, Swing, and Cha-Cha. The second class is Ballroom Dancing, running from 4:30pm to 5:30pm, where you can learn a variety of dance styles. This class is a perfect way for beginners to get started dancing, and for good dancers to get a little better, all while having fun in a relaxed setting. No partner needed for either class, and there are no fees to attend. Come on out and have some fun - RSVP with your Community Representative!

Happy Hour at The Grille | 5:00pm - 7:00pm Thursdays
Join us every Thursday from 5:00pm - 7:00pm for Happy Hour at The Grille! Enjoy half price drink specials on beer, wine by the glass, and well drinks. Please note that The Grille is closed on Mondays.

Trail Bike Ride | Every Saturday at 8:30am (Decatur Gate)
Florida is a bicyclist's paradise! The central Florida trail system offers some of the state's best-kept secrets. In addition, inviting weather year-round, unique wildlife, breathtaking vistas, lush natural areas, and quaint downtowns can all be found on these paved trails. We welcome cyclists of any level and ability! The more you ride, the better you feel!

Football on Sundays | Every Sunday
Put on your favorite team jersey and come out to the Club every Sunday, to cheer on your football team while watching the game with your friends at Trilogy!