A 55+ Resort Community in Central Florida
LIFESTYLE

Trilogy® at Ocala Preserve's Two Clubs: Tack House & Oak House
Ocala is known for its rolling hills, stately equestrian manors, and dramatic live oaks that define the downtown center and the antebellum neighborhoods in the heart of the city. Trilogy® at Ocala Preserve encompasses more than 600 acres of rolling terrain, with the community's design and architecture a proud nod to the region's heritage.
Oak House and Tack House, the two spectacular resort clubs at Trilogy Ocala Preserve, offer distinctive experiences and activities for Trilogy homeowners. Tack House & Oak House are open now!
The Clubs are, first and foremost, ideal extensions of every Member's home, carving out distinct spaces for relaxation, fitness, food, and recreation. They provide places where Members come together, make new friends, and enjoy the free time they have worked so hard to earn.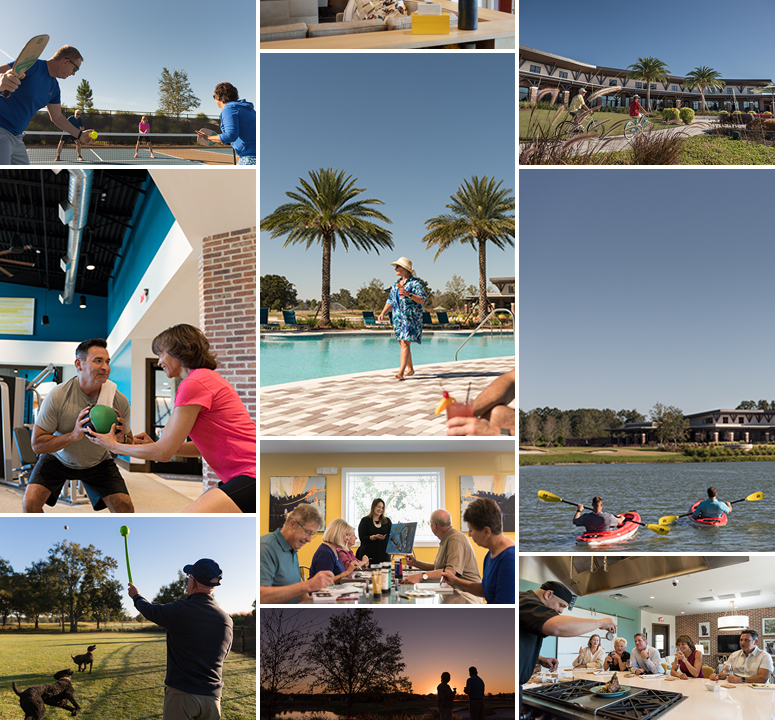 The Golf Club at Ocala Preserve

Conceptualized by celebrated golf course designer Tripp Davis and PGA Tour star Tom Lehman, Trilogy Golf Club at Ocala Preserve is where golf changes forever. Not only does the course include all the challenges of a traditionally-styled golf course, but its design makes the game more fun and accessible, its routing makes the game more time-efficient, and its small footprint is reflective of our commitment to being environmentally responsible.Visit www.OcalaPreserve.com to learn more!

About Oak House (Grand Opening Now!)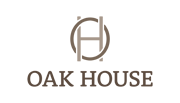 Oak House encompasses ~15,000 square feet of interior space, plus expansive decks and verandas overlooking the Reflection Lake and Exploration Park. Bright, airy and fresh, Oak House is elegant and relaxed, classic and contemporary. The service is top-notch, with our team members anticipating needs and affably fulfilling requests. As a result, the atmosphere is not unlike that of a five-star resort: welcoming, inspiring, and inimitable. The name "Oak House" pays homage to Ocala's native live oaks, which dot the landscape of Trilogy at Ocala Preserve. The community's design purposefully protects these trees and transforms them into a unique, signature asset that contributes significantly to the community aesthetic.
Here's a video from our official Grand Opening day for Oak House - check out the fun!

Video: Oak House Virtual Tour
Take a virtual tour of Oak House, to see the amenities and beautiful spaces of this exquisite Resort Club, which is Grand Opening now! Make plans to come tour it in person!

About Tack House
Tack House is the perfect place to come meet new Members, read a good book, or catch up with friends!
Tack House is the community's introductory amenity, and it has opened in conjunction with Trilogy at Ocala Preserve. In its early years, Tack House will be shared with the community's sales team; eventually, the space will become completely dedicated to Members and their guests.
The architectural style is one we call "Brick City Contemporary." Brick and reclaimed oak lumber honor Ocala's heritage, while modern, clean lines emphasize the area's natural beauty. Large windows, for example, showcase views of the dramatic sunrises and sunsets. The interior work, featuring bright colors and seamlessly-connected indoor and outdoor spaces, underscores the architectural approach.

Read on to learn about the spectacular amenities at Oak House!

Breaking Bread and Toasting The Good Life at Salted Brick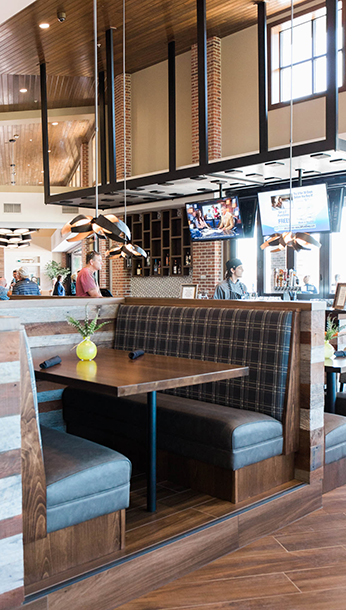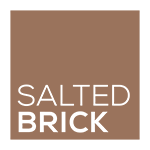 In 1883, Ocala's history reached a turning point when a fire destroyed much of the downtown area. Not wanting to see tragedy recur, residents rebuilt with brick, granite, and steel rather than lumber, and by 1888, Ocala was known state-wide as the "Brick City." The name "Salted Brick" alludes to that historical moment (and to equestrian culture, as salt is given to horses in hot weather). With exposed wooden beams, rich colors, and a light industrial look that evokes the changes Ocala has seen, the menu inside this modern farmhouse embraces something that has endured: Southern-inspired cuisine served next to classic favorites, all made with fresh, local, wholesome ingredients.

Salted Brick's signature dish is no exception. Developed by our talented culinary team, and designed to be shared, the "Salt Block" presents fondue-style, a selection of meat, shellfish, and vegetables accompanied by a salt brick heated to more than 500 degrees for tableside cooking. The centerpiece exhibition kitchen includes a wood-fired grill where guests can watch menu items grilled to perfection above a natural flame. A multi-level patio overlooking Reflection Lake and Exploration Park adds to the memorability of each dining experience.

Learn more about Salted Brick, browse the menus, see the hours of operation and more, on their website!

Daily Grind Still Brewing, Complimentary Coffee Available Now.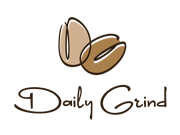 The Grand Living Room end of the Salted Brick bar at Oak House is planned to house a breakfast and coffee experience called the "Daily Grind" in the near future. For now, we invite you to enjoy complimentary coffee each day in the Eagle's Nest. As the community grows, we'll bring the full Daily Grind experience to life.

On mornings when we host Coffee Talk (generally Fridays) and also during Sunday brunch, we offer a wider variety of coffee drinks, including lattes, cappuccino, and more, all for purchase.

Learn, Cook, and Share, at Rose Farm's Kitchen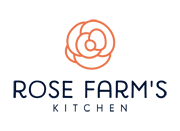 Like other features in Oak House, Rose Farm's Kitchen draws inspiration from Ocala's history. The first thoroughbred horse farm in Florida was founded by Carl G. Rose who, originally in the asphalt business, took a gamble in 1943 and bought an Ocala acreage that would become Rosemere Farm. It took just one year for one of his horses - "Gornil" - to win at Miami's iconic Tropical Park. Amazingly, Gornil was the first Florida-raised thoroughbred to win a Florida race.
In honor of this feat and the region's equestrian heritage, we've named our showcase culinary kitchen in honor of Carl Rose's farm.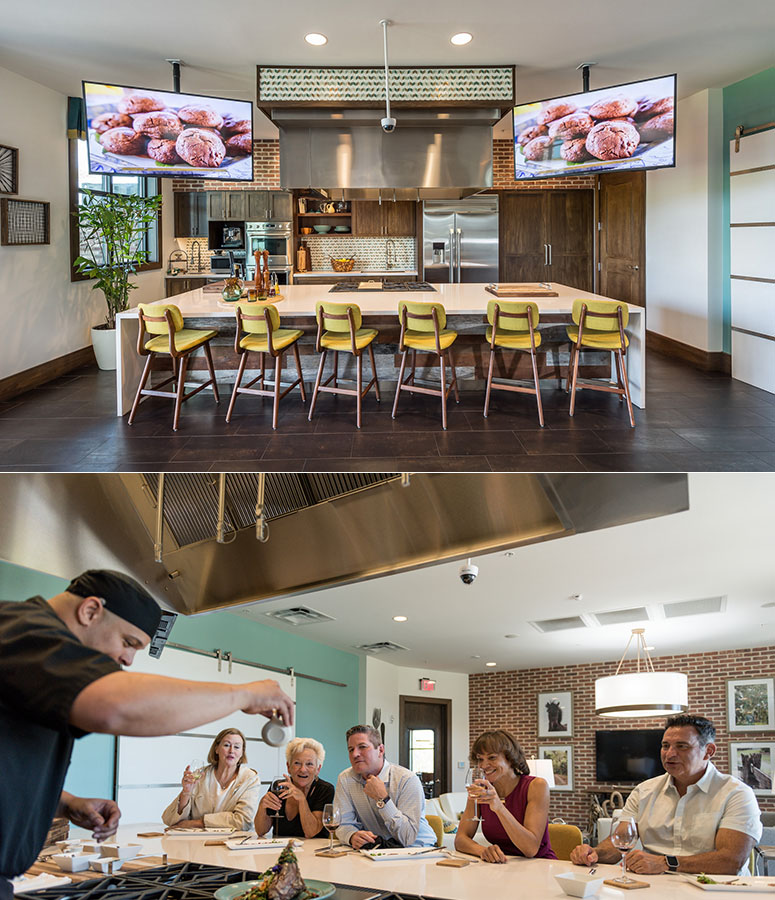 Trilogy Members Nationwide Come Together with Club Connect

Club Connect™ is BlueStar Resort & Golf's proprietary audio and video simulcast system that allows Members of our Clubs to share experiences with Members throughout BlueStar's network and other Trilogy communities. Club Connect broadcasts TED-style talks, live cooking demonstrations, interactive workshops, wine tastings, and more. Ultimately, Club Connect encourages our Members to learn, share, and grow together.

Friends and Family Gather 'Round The Chef's Table
The Chef's Table is a signature private dining experience at Oak House. Although it is accessed via a private entrance in Rose Farm's Kitchen, and it connects directly to Salted Brick's service area, The Chef's Table is completely secluded as a result of its distinctive "walls:" the Club's sophisticated wine storage system, including Members' private wine lockers. At an oak table that seats up to 12, guests can select favorites (think firecracker shrimp po' boy or artisan wood-fired pizza) from Salted Brick, or work with the culinary team at time of reservation, to create a custom menu.
Whether celebrating an anniversary, birthday, or other special occasion among friends, Members' evenings at The Chef's Table are sure to be extraordinary.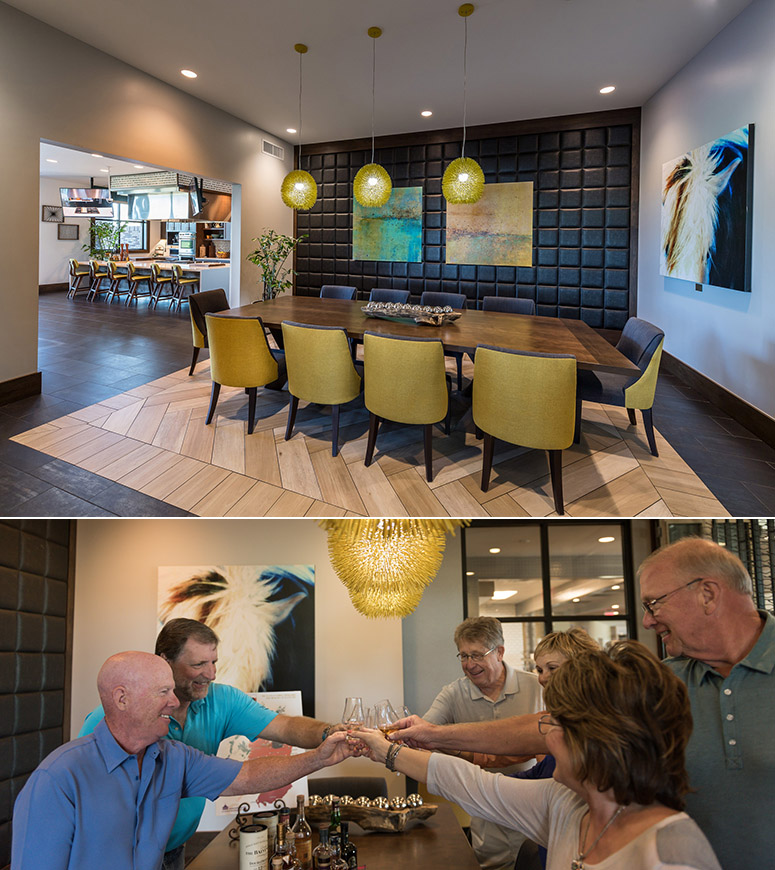 Cross Paths With Your Neighbors on The Exploration Trails

A new trail system is coming soon to Trilogy® at Ocala Preserve! This network of trails will make it easier than ever for our Members to get out, get active, and have fun exploring their community. We've partnered with Avid Trails, the industry leader in developing custom trail systems, to bring a state-of-the-art outdoor experience to Trilogy. This is designed to be an extension of the Afturburn experience.
Trilogy at Ocala Preserve Members can look forward to two striking amenities built by Avid:
• The Avid Fit Pod™ includes many exercise modules, including stairs, balance stations, dip bars, step boxes, a wall-mounted "rig" designed for a whole series of movements, and, probably most notably, integrated climbing walls. Part of this also integrates a 200m Avid Trails™ Fit Pod™ Track - a rubberized loop that allows for runs/walks to be incorporated into a workout.
• The Exploration Trails system incorporates three different types of trails that will loop around the entire community once completed. In total there will be 10+/- miles of trails. The new trails will include a variety of surfaces for walking, running, or biking.

Check out the photos below, and view the Trail Map! (PDF)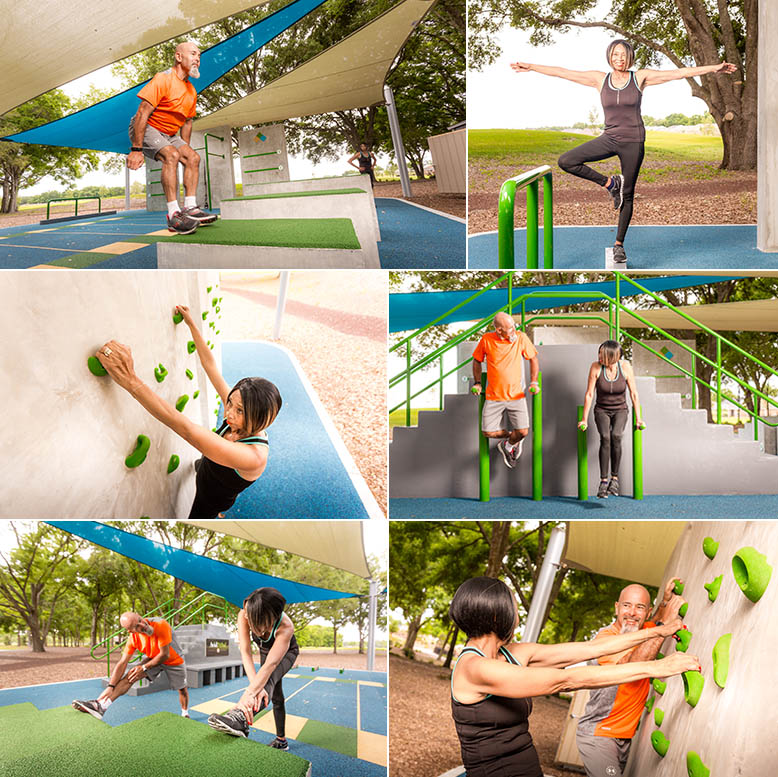 Take In The Views on The Veranda
Expansive (it runs the length of Oak House) and multi-terraced (from the back of Salted Brick and the Grand Living Room down to the edge of the Reflection Lake), the Lakeview Veranda is a veritable "town square," connecting diners, golfers, hikers, and people sauntering by. Serving up picturesque views of the lake, Exploration Park, and an overlook of the Players Course, the Lakeview Veranda offers a setting perfect for sipping our signature "Big Hammock" cocktail, for enjoying a sumptuous afternoon meal, or for simply enjoying the view.
Regardless of what Members might be seeking on a given day, the Veranda's combination of traditional outdoor dining tables and soft, fireside seating guarantees that everyone will stay a while.


Grand Get-Togethers in the Grand Living Room
"Relaxing and connecting" - these are the Grand Living Room's raisons d'être. For those seeking a bit of tranquility, comfortable sofas and chairs - some that surround a spectacular fireplace, others that overlook the Reflection Lake and Exploration Park - become an ideal place to enjoy a cappuccino from The Daily Grind, read a book, research genealogy, or plan the next adventure. For others, the Grand Living Room is the hub for making new connections, whether that's meeting with neighbors or connecting with the world without leaving the community.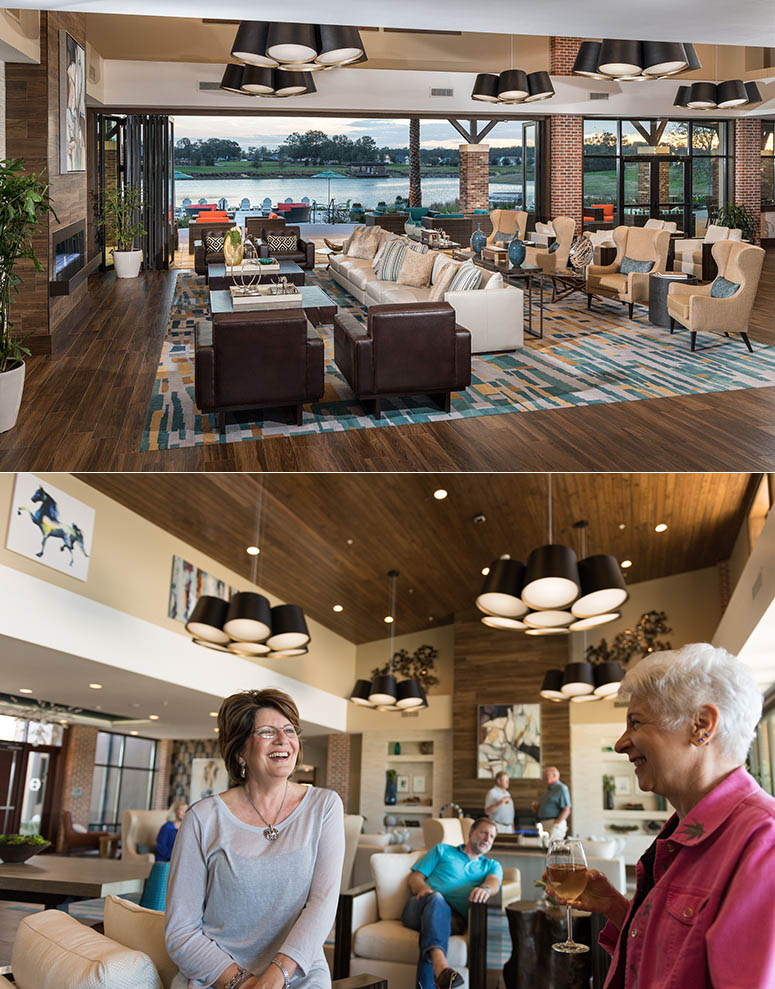 Your Adventure Awaits at Explore 52

Explore 52 incites Members to explore the region by showcasing 52 curated weekend getaways, such as Daytona Beach, the Everglades, and Disney. Using dynamic, interactive screens that visualize destinations and downloadable, destination-specific content for tablets and smartphones, Explore 52 is a high-tech travel service that Members rely on to engineer their next adventure. And our Concierge can print out the details or even assist with reservations. With a getaway for every weekend of the year, the only question Explore 52 doesn't answer is, "where to first?"

Relax, Refresh, and Renew at Alvea Spa & Wellness

A derivative of the Spanish "alveo," meaning river bed, the name "Alvea" suggests a water oasis, a theme prevalent in the spa's design. Fittingly, then, everything at Alvea aims to provide soothing and relaxing experiences, which are personalized to help Members achieve wellness. Taking inspiration from the holistic ancient healing rituals of the area's native inhabitants, Alvea Spa focuses on rejuvenation of mind, body, and spirit. Members and the public can indulge in an array of spa services including massages, aromatherapy and reflexology, nail treatments, and more. The Spa is open Tuesday through Saturday.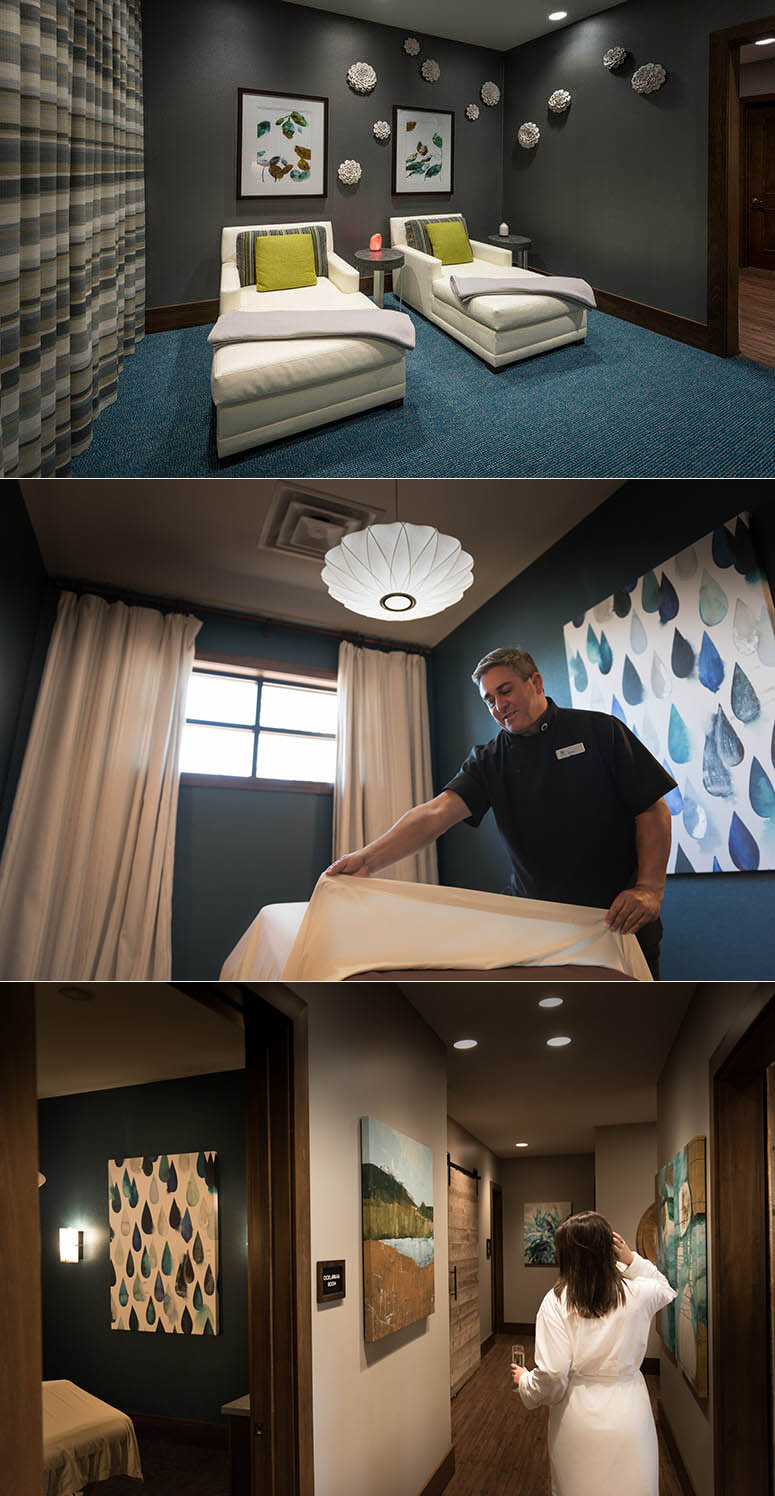 Rack 'em Up at Eagle's Nest

Alluding to the famous Crow's Nest, the upper-level accommodations in the historic Augusta National clubhouse where amateur Masters participants stay during the tournament, Eagle's Nest at Oak House serves much the same purpose (minus the sleeping quarters). At Oak House, Eagle's Nest is a sports and media themed escape, offering poker and card tables, billiards, shuffleboard, flatscreen TVs, and more.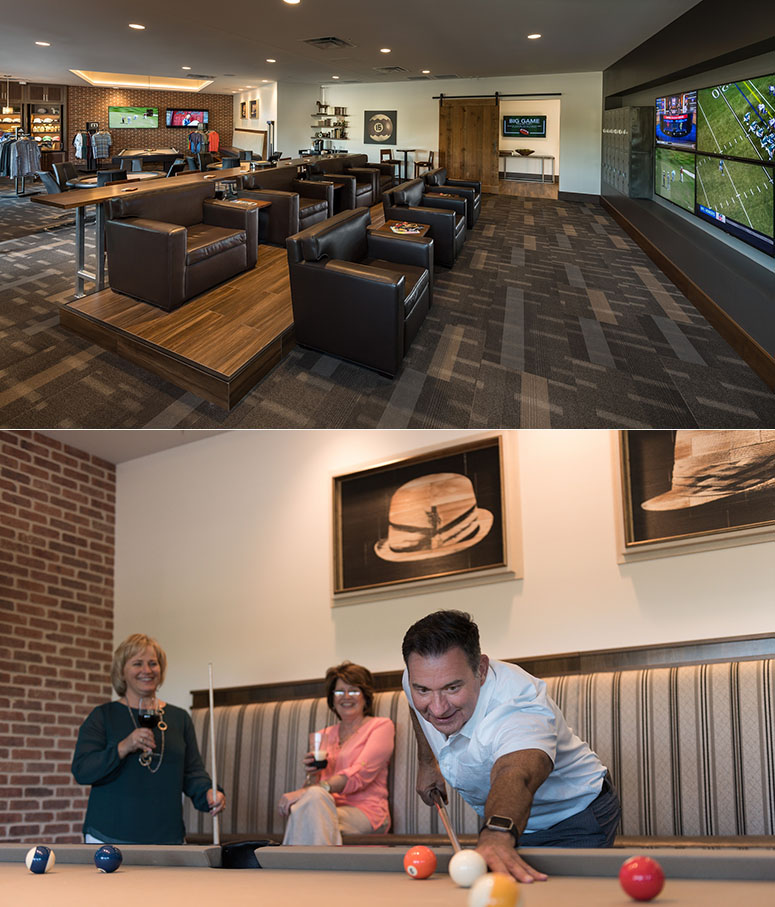 Get In The Best Shape of Your Life at Afturburn

Trilogy's mission statement includes the phrase, "To enhance people's lives," and for years we've felt that helping our Members become more fit is an integral part of an enhanced life. This is why we have always challenged ourselves to provide the most innovative, progressive, and scientifically-supported fitness experiences available. This self-directed challenge is what led us to debut our newest concept in fitness: Afturburn.
This fitness center combines the best high-intensity interval work, personal training, and mobility modules to create a challenging and fun workout that changes people's bodies and lives. It focuses on putting people in a position of "comfortable discomfort," where they break through personal walls, are celebrated for trying new things, and where they always feel fully supported and well coached.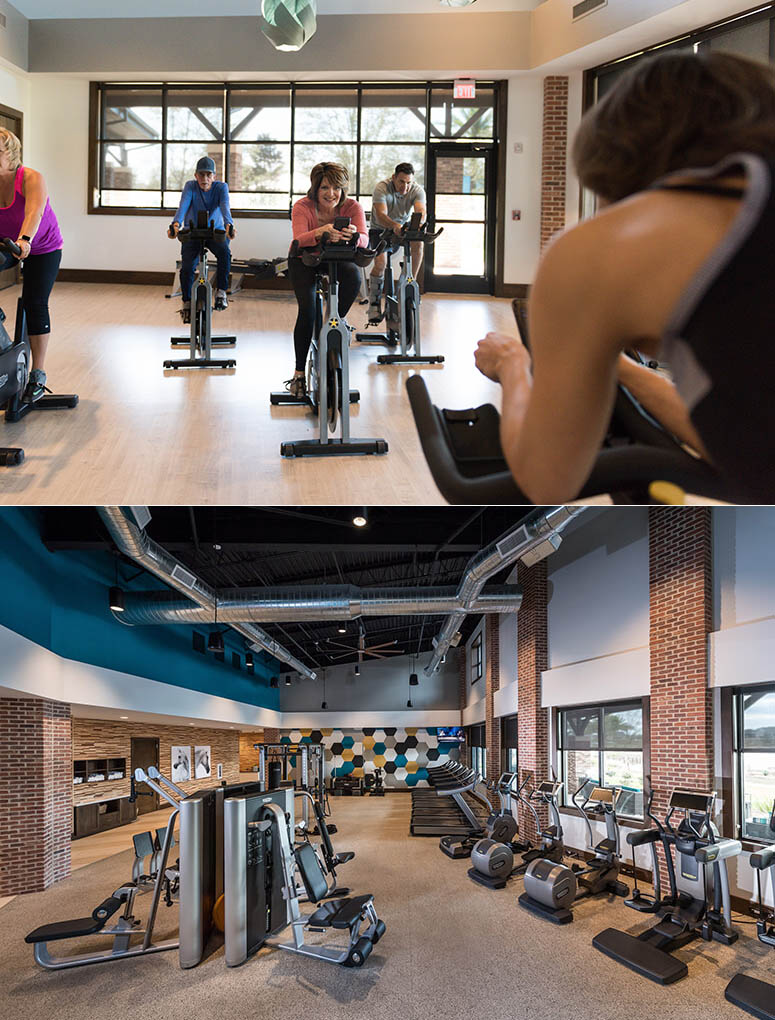 Paddle & Play at Shoreline Outfitter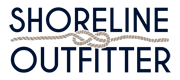 Situated directly on the lake, the Shoreline Outfitter offers kayaks and canoes perfect for exploration or exercise. If Members are looking for a more active way to enjoy the lake, there is a marked "Lake Loop" course that can be used for timing water activities and measuring improvement.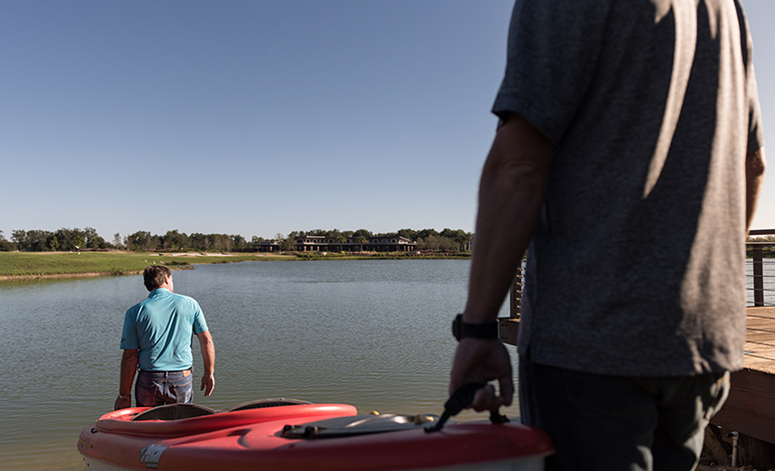 A No-Sweat Workout at the Resort & Lap Pool

Sometimes an afternoon calls for sipping cocktails after swimming 25-meter-long laps, or for relaxing on a luxurious poolside chaise after a refreshing dip. Surrounded by elegant, comfortable seating, the resort & lap pool is a place where Members can lounge all day, enjoying the sun and the vistas. Shaded areas abound, so if it's a lazy afternoon with a great book, this is also the perfect spot.

Show Off Your Creative Side at Twenty Seven Horses Art Studio
In 2001, the Horse Fever Project collaborated to bring together local artists, businesses, and the horse community of Ocala. Curating and auctioning off 27 painted horses, the project raised more than $850,000 for 27 charities. The painted ponies can still be found grazing in the downtown district and beyond, each design inspired by geography, history, sport, and more. We hope that the variety and creativity will inspire our very own artistic community here at Ocala Preserve.

Up The Ante at The Gornil Room

In 1944, Carl G. Rose's two-year-old filly, "Gornil," became Rosemere Farm's first horse to win a race at Miami Tropical Park and the first Florida-bred horse to win a major race in Florida. Soon after the win, many other thoroughbred operations followed in Carl G. Rose's footsteps. By 1956, thoroughbred horse farms in Marion County jumped from seven to 21, totaling 8,446 acres. Horse country was born!
As Tack House evolves, this space will transition from fitness to hosting games and card-playing. It is also where we expect a wide range of other activities to take place - because you never know when a fierce round of Bunco, Scrabble, or Trivial Pursuit might break out!

Your Home Court Advantage: Pickleball & Tennis Facility
Inside Oak House is an expansive, state of-the-art pickleball facility housing four pickleball courts. One of the fastest-growing sports in the country - and one that is represented by national and international governing bodies - pickleball combines elements from badminton, tennis, table tennis, and paddleball. Played on a badminton-sized court, the sport challenges players athletically without requiring the stop-and-start running of tennis, racquetball, or squash.
The Pickleball facility is adjacent to four lighted, hard-court, championship tennis courts. All courts are available by reservation to Members.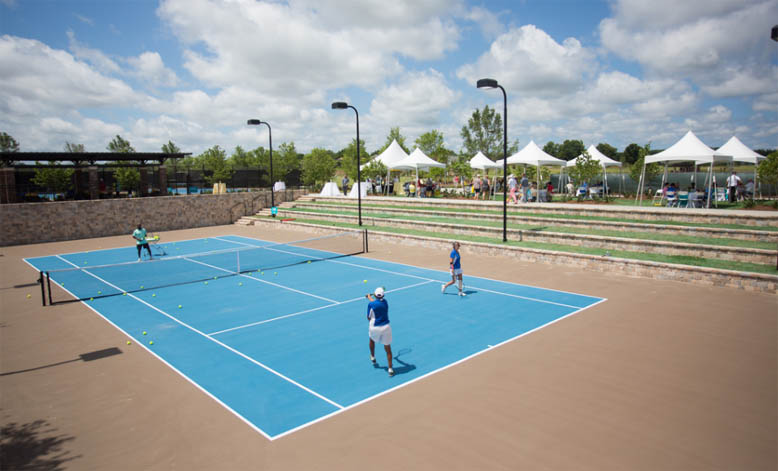 You're On A Roll: Bocce Courts
Bocce is one part competition and two parts leisure. Situated next to the tennis courts and resort pool and overlooking the Reflection Lake, the two bocce areas at Oak House are perfect for an afternoon or evening game among friends, with or without a tasty beverage from Salted Brick.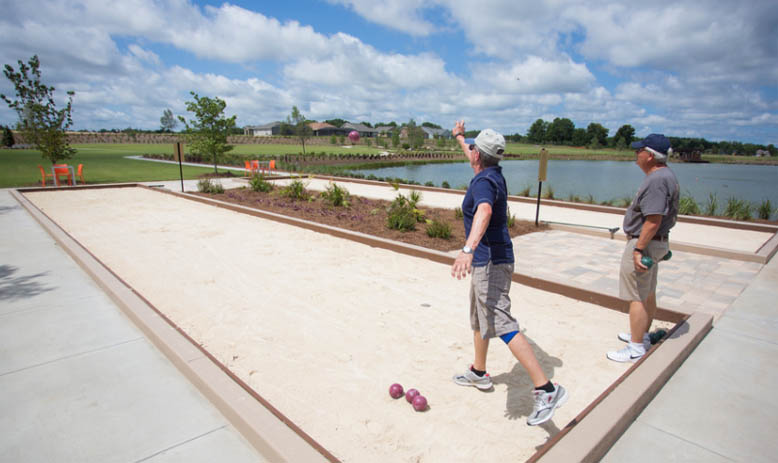 Take To The Water: Reflection Lake
"Water is the driving force of all nature." - Leonardo da Vinci... Reflection Lake sets between Oak House and Exploration Park, providing a serene place for gathering or taking a quiet moment to connect with nature. As it's essentially in the center of the community, the lake provides an opportunity to either relax or recreate, with the Shoreline Outfitters offering kayaks, canoes, and more to Members and their guests.
At just the right time of the evening, Members walking through Exploration Park will be provided a beautiful image of the lights of Oak House reflected in the still water of the lake.

Convene With Mother Nature at Exploration Park
Exploration Park marks our guests' and Members' arrival at Trilogy at Ocala Preserve, and truly sets the tone for the style and character of the community. Designed to showcase the open space feel of the entire community, Exploration Park is complete with green grass, lush gardens, benches for relaxation, and of course, beautiful views across Reflection Lake over to Oak House.

Feel The Breeze at Shady Swing Park
Home to the iconic live oak which inspired the "Ocala Preserve" and "Oak House" names, Shady Swing Park includes tree swings, plenty of shade for relaxing with a good book, and naturally, the relaxing sound of leaves blowing in the breeze. Accessible along the Needles Loop and Cherokee Run trails, Shady Swing Park is an easy rendezvous point for your morning walk with friends.



Play With Your Four-Legged Friends!
We love dogs at Trilogy, and we've got the perfect place for them to run free and enjoy their own piece of The Good Life - our Dog Park!