Welcome to Trilogy® at Ocala Preserve | New Homes in Ocala, Florida!
Introducing our newest Trilogy® community in Ocala, Florida, complete with world class golf and resort amenities. Get ready to live The Good Life with spectacular new home designs from the mid $100s. Join our interest list (to the left) to get more information and receive exclusive email updates on special events, new releases, and more!

Video: The Good Life at Trilogy at Ocala Preserve!

Video: Oak House Virtual Tour

Golf Changes Forever - Starting Now.

Conceptualized by celebrated golf course designer Tripp Davis and PGA Tour star Tom Lehman, Trilogy Golf Club at Ocala Preserve is where golf changes forever. Not only does the course include all the challenges of a traditionally-styled golf course, but its revolutionary routing provides maximum flexibility in terms of playability, challenge, and time commitment. Not least of all, the course's footprint - on just 50 acres as opposed to the 100+ required by conventional, full-size courses - reduces its environmental impact. The result is a course that can be played in multiple ways, each offering a new experience. To learn more about our revolutionary routing, click here.

Grand Opening Celebration: Come See Our 5 Exciting New Models Today!
Trilogy® at Ocala Preserve is unveiling 5 brand new Model Homes and a gorgeous new Model Home Gallery right now during our Grand Opening Celebration! Be among the first to see how we've raised the bar in innovative home design, with features that have reinvented the way you can live in your new home in Ocala!
Tour the 5 brand new models, see PGA star Tom Lehman's golf course design taking shape, and see the plans for the 2nd of our two Trilogy resort clubs! Schedule your private tour of the new models and community today by calling 800.685.6494.

Try Before You Buy: Book A "Taste The Good Life" Stay Today!
"Taste The Good Life," our try-before-you-buy program, was created for those interested in purchasing a new home at our beautiful resort community, to give you the chance to experience firsthand how incredible the lifestyle can be as a homeowner at Trilogy. Learn more and book today!

Discover Shea3D™ Homes at Trilogy Ocala Preserve:
A Revolutionary New Approach To Home Design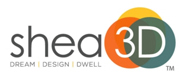 Our revolutionary new home designs tailor your primary living spaces to match your unique lifestyle. With Shea3D's patent-pending YourPlans™, you choose the placement of your kitchen, dining, and entertainment areas to design a home that perfectly matches how you live.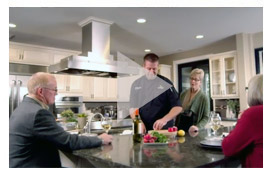 More than blueprints or floor plans, Shea3D offers YourPlans™, which let you decide how your home will perfectly complement the way you live - whether it's hosting the whole block for a wine tasting, or having your kids over for a holiday dinner. Each YourPlan is based on an open-space design and allows you to choose from three interchangeable main living spaces: Entertainment-centric, Kitchen-centric, or Outdoor-centric, empowering you to choose the one that best fits your lifestyle.

Learn more at www.TrilogyLife.com/Shea3D and watch this video to hear a professional Executive Chef describe the incredible Shea3D Chef's Kitchen.

About Trilogy at Ocala Preserve: A New Home Community in Central Florida
Shea Homes® is excited to announce the expansion of our active lifestyle portfolio with Florida's newest Trilogy in Ocala. Trilogy at Ocala Preserve is an all-ages resort community that also offers select 55+ neighborhoods. This naturally beautiful master planned community boasts a stunning 623 acres set amidst gently rolling hills in the heart of Florida's pristine horse country. Southern charm, tradition, and heritage define the famed Ocala area, rich in culture, nature, and history with an ideal warm and sunny climate perfect for year-round activities.
Five new model homes featuring ground-breaking designs you won't find anywhere but Trilogy
Open floorplans and exquisite indoor/outdoor living spaces
Brand new, Tom Lehman-designed golf course now open
New model prices starting in the high $100s
Designer homes available for quick move-in
All ages welcome, with select 55+ neighborhoods

Living In Ocala Offers A World Of Possibilities
Trilogy in Ocala is so close to so much, yet feels like a million miles away. Located just 1.5 miles from I-75, you'll have easy access to all the attractions this vacation destination is known for, including Ocala's historic downtown square with its unique dining and boutique shopping, as well as arts and cultural destinations such as the Ocala Civic Theater, Brick City Center for the Arts, and Central Florida's Symphony Orchestra. With Gainesville, Tampa, and Orlando so close, there's something for everyone who enjoys the arts, entertainment, fun, and adventure.
Central Florida offers the best in recreational, college, and pro sporting venues, as well as arts and educational opportunities. Outdoor enthusiasts will enjoy endless hours of exploration, equestrian activities, fishing, hiking, boating, and much, much more. Discover local parks and lakes including the 600 square mile treasure known as the Ocala National Forest, the oldest national forest East of the Mississippi. Plus, this location is convenient to all the magic of Orlando and Disney®.

Experience The Trilogy Difference.
Trilogy® at Ocala Preserve will combine thoughtfully designed floorplans with quality construction, energy-saving innovations, and architectural inspiration in all of our homes. This exclusive community will feature a 5-star resort club and golf amenities that are being designed to exceed your expectations. Our goal is to create an environment that's simply not available anywhere else. With so many ways to relax, be pampered, or get active, owners here will be able to enjoy a Club offering world-class resort amenities. Stunning architecture will define the Club, which will feature a state of the art fitness center, terrific dining, special interest clubs, enriching classes, exciting travel opportunities, tennis, golf, and much, much more. Everything we design at this Trilogy will have one purpose in mind: to ensure that our Members live The Good Life at Trilogy, each and every day.

Browse Our Video Gallery:
To view the full gallery, you need to have JavaScript enabled in your browser.