A resort community in the East Bay Area
Welcome to Trilogy® at Rio Vista!
City Close and Country Quiet. This Bay Area 55+ golf resort community is located near the Sacramento Delta, with spectacular nature and fun in the great outdoors, yet it's less than an hour from San Francisco or Sacramento.
The setting for your life's next amazing adventure is a maze of natural wetlands that make it as popular with people who love water sports as those who simply enjoy the camaraderie of a lively fish fry. While enjoying the hometown feel of Rio Vista, you can live in the coveted greater Bay Area for less than you'd imagine.
Life here is about connecting - as much with the people you love as with the new passions you discover, and with new neighbors who share this rejuvenating time of life. The Trilogy difference is why we attract fascinating people with a zest for living who are drawn to all that life has to offer. Call 800.685.6494 to learn more about the beautiful and affordable new home designs at Trilogy, which include solar.

Discover Shea3D™ Homes at Trilogy Rio Vista:
A Revolutionary New Approach To Home Design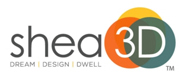 Our revolutionary new home designs tailor your primary living spaces to match your unique lifestyle. With Shea3D's patent-pending YourPlans™, you choose the placement of your kitchen, dining, and entertainment areas to design a home that perfectly matches how you live.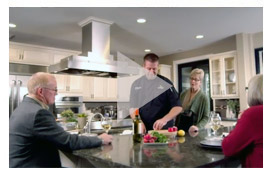 More than blueprints or floor plans, Shea3D offers YourPlans™, which let you decide how your home will perfectly complement the way you live - whether it's hosting the whole block for a wine tasting, or having your kids over for a holiday dinner. Each YourPlan is based on an open-space design and allows you to choose from two interchangeable main living spaces: Entertainment-centric or Outdoor-centric, empowering you to choose the one that best fits your lifestyle.

Learn more at www.TrilogyLife.com/Shea3D and watch this video to hear a professional Executive Chef describe the incredible Shea3D Chef's Kitchen.

Browse Our Video Gallery of The Good Life:
To view the full gallery, you need to have JavaScript enabled in your browser.