A resort community in the East Bay Area
Welcome to Trilogy® at Rio Vista
City Close and Country Quiet. This Bay Area 55+ community is city close and country quiet, with plenty of ways to have fun. Located near the Sacramento Delta and all its water sports activity, this golf resort community lets you get away, yet is less than an hour from San Francisco or Sacramento. Explore wonderfully affordable new home designs that include solar.
Trilogy® at Rio Vista is located on the Sacramento-San Joaquin River Delta in the greater San Francisco Bay Area of Northern California. The setting for your life's next amazing adventure is a maze of natural wetlands that make it as popular with people who love water sports as with those who simply enjoy the camaraderie of a lively fish fry. While enjoying the hometown feel, you can live in the coveted greater Bay Area for less than you'd imagine. And it goes without saying that the air is fresher here. But that only partially explains why you'll find yourself breathing easier.

New Model Gallery Now Open!
Come walk into each of our new, professionally decorated model homes and you'll see why we're celebrating. Floor plans both elegant and design efficient will be available for you to see and touch. Come help us celebrate while you imagine your new life in Trilogy at Rio Vista.

Discover Shea3D™ Homes at Trilogy Rio Vista:
A Revolutionary New Approach To Home Design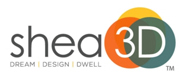 Our revolutionary new home designs tailor your primary living spaces to match your unique lifestyle. With Shea3D's patent-pending YourPlans™, you choose the placement of your kitchen, dining, and entertainment areas to design a home that perfectly matches how you live.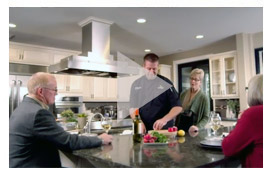 More than blueprints or floor plans, Shea3D offers YourPlans™, which let you decide how your home will perfectly complement the way you live - whether it's hosting the whole block for a wine tasting, or having your kids over for a holiday dinner. Each YourPlan is based on an open-space design and allows you to choose from three interchangeable main living spaces: Entertainment-centric, Kitchen-centric, or Outdoor-centric, empowering you to choose the one that best fits your lifestyle.

Learn more at www.TrilogyLife.com/Shea3D and watch this video to hear a professional Executive Chef describe the incredible Shea3D Chef's Kitchen.

The Trilogy Lifestyle: Rich With Amenities For Living The Good Life.
Members at Trilogy at Rio Vista enjoy The Good Life each and every day, thanks to incredible amenities like the following:
The 27,000+ square-foot Vista Club, a richly appointed state-of-the-art resort club and athletic & wellness center
The Golf Club at Rio Vista, a resort-style club at Rio Vista that supports the nationally-renowned Ted Robinson designed 18-hole championship course
The Fitness Center, a comprehensive workout facility with state-of-the-art cardio and weight training equipment, on-site and online personal training, an aerobics studio, luxurious locker rooms, and much more
The Tennis Center, an impressive tennis complex with four lighted professional courts
The Outdoor Resort Pool, a large outdoor pool and hot tub with large deck space and a built-in barbecue patio
The Indoor Pool and Spa, complete with indoor elevated running track above the pool
Two full-service restaurants offering a wide variety of culinary fare
The Center for Higher Learning, a state-of-the-art computer learning center for polishing your technical skills, or a perfect place to take a variety of classes that might include computers, digital photography, foreign language, wine appreciation, and more.
The Billiards Room, with four full-size billiards tables, comfortable seating, and flat screen TVs
The Diablo Event Room, a stunning community entertainment space with great versatility

Experience The Trilogy® Difference
Trilogy® is designed differently inside and out. Our goal is to create a unique environment that honors you, inspires you, kicks monotony in the pants and, yes, even changes your life. It starts with a belief that the source of vibrant living is health. And because we build homes that also build community, life here is about connecting - as much with the people you love as the new passions you discover, and with new neighbors who share this rejuvenating time of life. The Trilogy difference is why we attract fascinating people with a zest for living who are drawn to all that life has to offer. At Trilogy at Rio Vista, it's not hard to see why.

Browse Our Video Gallery of The Good Life:
To view the full gallery, you need to have JavaScript enabled in your browser.