An exclusive resort community near Palm Springs, CA
LIFESTYLE
Explore The Polo Club at Trilogy®
At the center of the Trilogy® community sits the Members-only Polo Club, a 25,000+ square foot, richly amenitized masterpiece that includes dining, fitness, swimming pools, outdoor recreation, and much, much more. The Polo Club is a place where people can meet and lives can be enriched, and it's Grand Opening now!

Call to book your Private Tour today: 800.685.6494.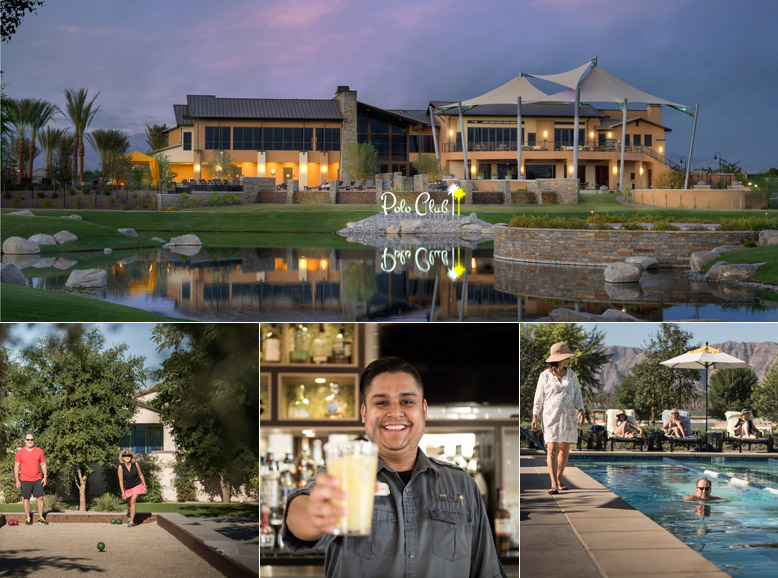 Spectacular Club Amenities For Living The Good Life
Below is a listing of some of the highlight amenities in The Polo Club. From fine dining to fitness, entertainment to friendly spirited competition, The Polo Club is the luxuriously appointed social and activity hub of the community.

Fresh, Fantastic Cuisine at June Hill's Table, The Feature Restaurant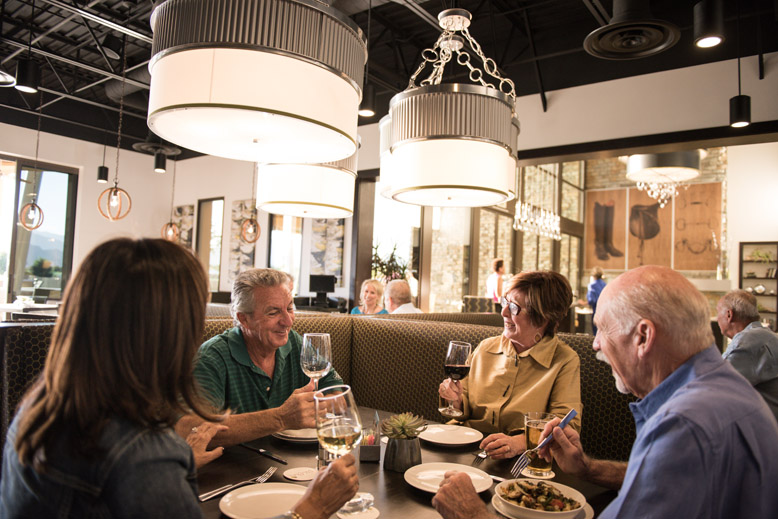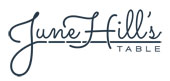 June Hill's Table is warm and welcoming, a place that can be enjoyed day after day. Featuring local and regional house crafted selections, June Hill's Table showcases fresh made fare that is healthy, flavorful, and priced in a way that makes it easy to be the Members' favorite go-to. And as the name would imply, the space features an impressive community table as the focal point, complemented by large reserved dining areas, quiet enclaves for two, and an adjacent patio with breathtaking vistas for the iconic Santa Rosa mountain range. There is no doubt that June Hill's Table is the heart of The Polo Club, and the on-site culinary team is five star.

Learn, Cook, Eat, Repeat at McCarroll's Kitchen, The Showcase Kitchen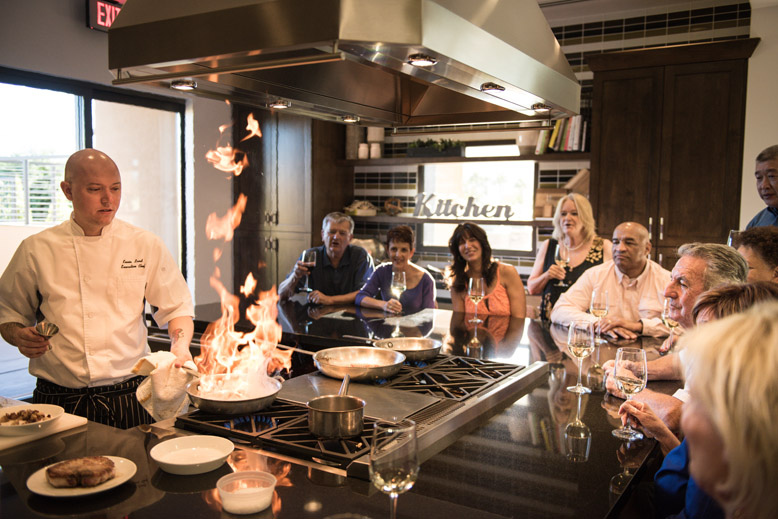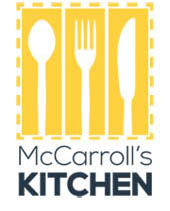 McCarroll's Kitchen is the perfect place to be with your special group of friends or family. From cooking demonstrations and classes to viewing parties for our favorite programs or sporting events, McCarroll's Kitchen is an ideal room for relaxing among friends.The space combines a showcase chef's kitchen with soft, comfortable seating and a large-screen, high-definition television to create a private area that can be reserved for a fun retreat or cooking demonstration. Whether you choose to cook for yourself or simply sit back and let our culinary team do the heavy lifting, McCarroll's Kitchen is the kitchen we all wish we had at home!

Grab and Go, at The Market Place!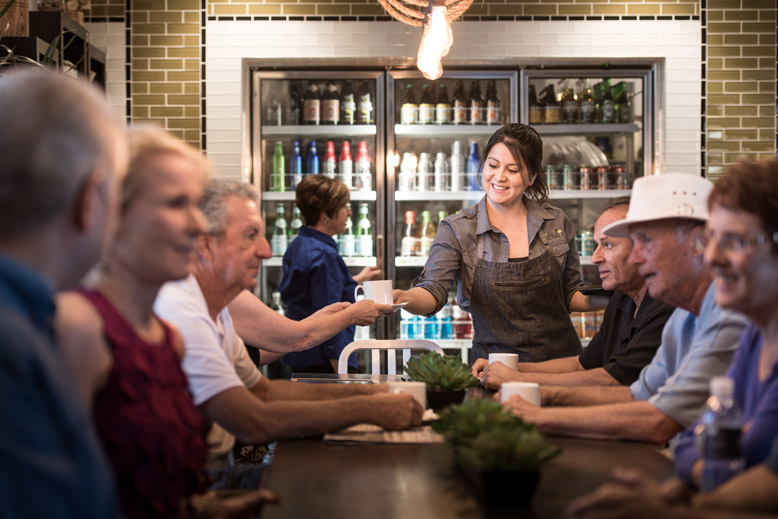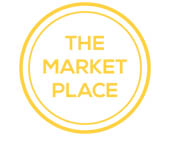 A perfect complement to June Hill's Table, The Market Place provides delicious options for breakfast, a "grab & go" lunch, and even a curated selection of grocery items to take with you and use at home. The Market Place will also feature local ingredients whenever possible, and provide healthy, flavorful selections priced in a way that makes it easy to be a regular. One part coffee shop, one part sandwich shop, and one part grocery, The Market Place is a favorite among Members.

Host Family & Friends at The Cuverie, Private Dining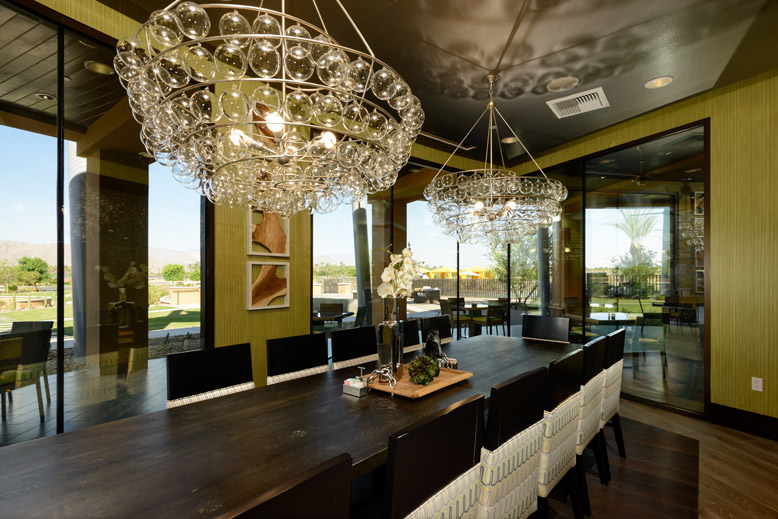 The Cuverie private dining suite at The Polo Club is located on the first floor of the Club and offers an exceptional private dining experience overlooking the Grand Living Room. The Cuverie is the place to celebrate anniversaries, birthdays, or any special occasion with friends. A similar passion is brought by the chef to our Cuverie private dining suite, where the culinary team can create an exclusive menu to perfectly pair your celebration and your meal. You can also choose your favorite items from the regular menu, or work with the chef in advance to create a custom menu just for you and your guests.

Fun Times and Fun Friends at The Paddock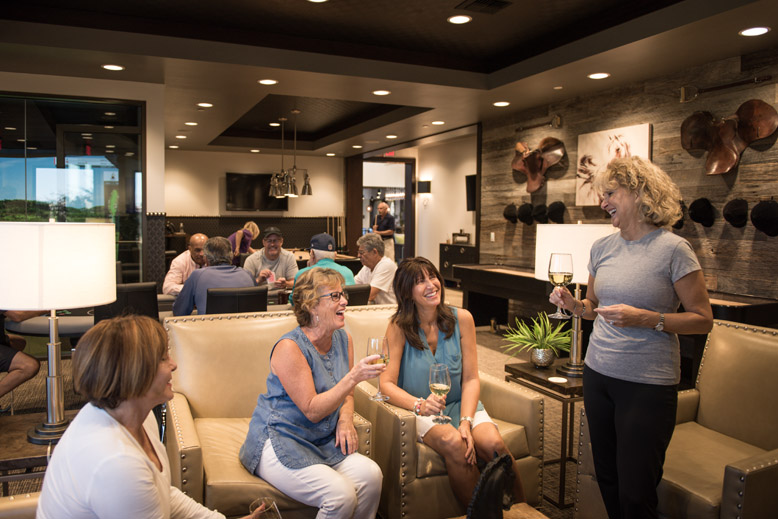 The Paddock is a sports escape within the comfortable environment of the Club. With billiards, darts, sports on a flat screen TV, and a full-scale golf simulator for the ultimate indoor golf experience, this is as good as it gets for the modern day "Man Cave." Use the golf simulator to immerse yourself in perfectly rendered versions of your favorite courses, to work on your game in a practice session, to analyze your swing and ball flight data with unprecedented precision, and much more. With ample space to relax among friends and wait for your turn in the rotation, The Paddock is one of the most popular areas of The Polo Club.

Play A Hand at Four Suits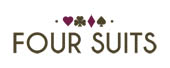 Want a great place to enjoy a card game with your neighbors? You've got it at Four Suits. This room is perfectly "suited" for everything from cribbage to canasta, poker to pinochle. This area of the Club is designed specifically to serve the diverse card-playing interests of our Members, and that's why we expect a wide range of games and activities to take place in Four Suits. Conveniently located next to the 2Palms Events Center, the two spaces can be used to host large tournaments.

Spectacular Events at 2Palms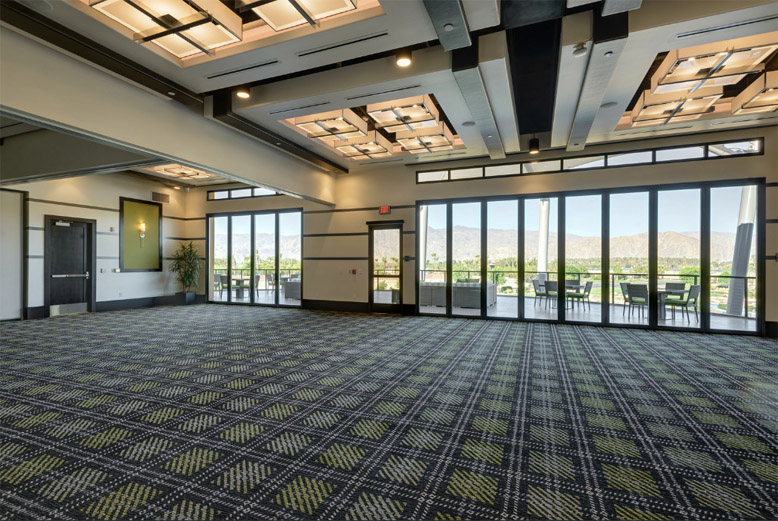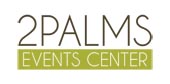 The 2Palms Events Center is ideal for socializing, entertaining, or hosting large weddings and banquets. The efficient design includes a fully-appointed commercial catering kitchen, and a movable wall that opens up to two outdoor patios with spectacular views of the Santa Rosa and Chocolate Mountains. Members and guests alike enjoy this space year round for a variety of purposes - whether for an intimate, small gathering or a large banquet, the 2Palms Events Center offers uncommon elegance with every possible service in mind.

Get In The Best Shape of Your Life at The Flow, Strength & Movement Studio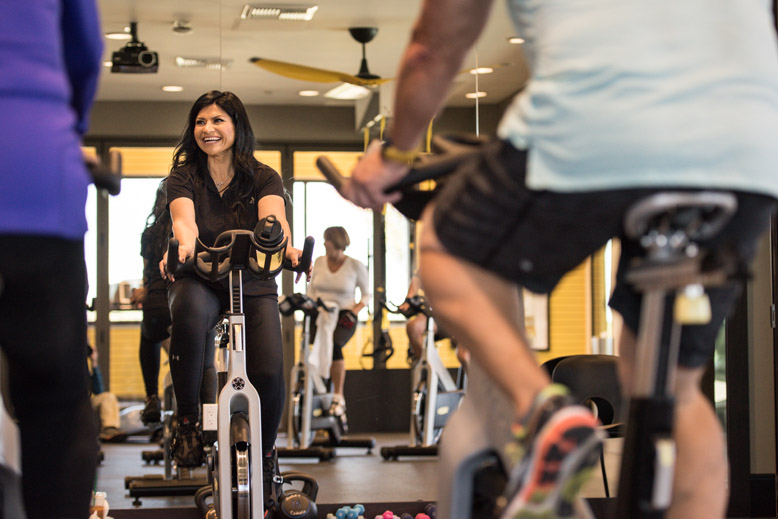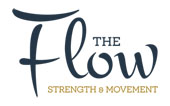 The Flow, Strength & Movement Studio is welcoming and accessible for all fitness levels. Whether you are just starting out or a lifelong athlete, there are classes and state-of-the-art equipment for every type of workout. The Flow includes the perimeter strength and conditioning area as well as the glass-encased studio in the center that can be used for mobility, cardio, or group classes. The name has many inspirations, including referring to the sliding of the center glass walls to accommodate everything from yoga, Pilates, or Tai Chi classes, to group fitness or a personal training session. Above is the beautiful and inspiring view from The Flow; take in the scenery while enjoying your workout!