An exclusive resort community near Palm Springs, CA
Welcome to Trilogy® at The Polo Club
Trilogy at The Polo Club, our newest desert community, has unveiled a spectacular Model Gallery of 6 new homes, to rave reviews. The response to our new community has been very exciting, with homebuyers loving the unique style, indoor-outdoor living, and great open floor plans that are only available at Trilogy! Pricing is from the low $300s to the low $400s.
Come tour today and see the new Resort Club just opened at Trilogy, a 25,000+ square foot, richly amenitized masterpiece that includes dining, fitness, swimming pools, outdoor recreation, and much, much more.

Discover Shea3D™ Homes at Trilogy at The Polo Club:
A Revolutionary New Approach To Home Design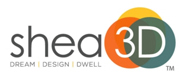 Our revolutionary new home designs tailor your primary living spaces to match your unique lifestyle. With Shea3D's patent-pending YourPlans™, you choose the placement of your kitchen, dining, and entertainment areas to design a home that perfectly matches how you live.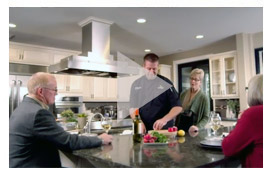 More than blueprints or floor plans, Shea3D offers YourPlans™, which let you decide how your home will perfectly complement the way you live - whether it's hosting the whole block for a wine tasting, or having your kids over for a holiday dinner. Each YourPlan is based on an open-space design and allows you to choose from three interchangeable main living spaces: Entertainment-centric, Kitchen-centric, or Outdoor-centric, empowering you to choose the one that best fits your lifestyle.

Learn more at www.TrilogyLife.com/Shea3D and watch this video to hear a professional Executive Chef describe the incredible Shea3D Chef's Kitchen.

Browse Our Video Gallery of The Good Life:
To view the full gallery, you need to have JavaScript enabled in your browser.

Trilogy® at The Polo Club is an intimate all-ages resort community that also offers select 55+ neighborhoods. Homeowners here can have fun, be active and connect with others who share their zest for life. This exclusive gated community near Palm Springs, CA offers an active resort lifestyle on a more intimate scale with approximately 800 homes planned at build out. Unique and innovative features will be the trademark of this upscale community, which will combine sophistication with a casual lifestyle in a modern yet luxurious environment. Conveniently located adjacent to the Empire and El Dorado Polo Clubs, Trilogy is also just down the street from PGA West and the exclusive Madison Club and Hideaway communities, and minutes from La Quinta Resort, Old Town La Quinta and the El Paseo art gallery and shopping district. Trilogy residents will have easy access to top-flight desert destinations, while living within the privacy and superior design of the community. This location is particularly peaceful, avoiding the wind, congestion and noise of the I-10 corridor that some older communities suffer from.