A Resort Golf Community in Wickenburg, AZ
LIFESTYLE
Wickenburg Ranch Golf & Social Club - Now Open!
When you make the move to Trilogy, you quickly find that friends are made with ease, thanks to countless opportunities for hanging out with the neighbors - from morning fitness classes to evening cocktails around the firepit, and rounds of golf or excursions on the hiking trails in between.

Serving as your basecamp for much of this activity is our amazing resort clubs, and at Wickenburg Ranch, we've got an awesome new amenity-rich facility that has our Members crossing paths and creating lifelong friendships - and sharing a few toasts to The Good Life on the back patio!
Check out the information below, and be sure to download the Amenity Map (PDF) to get the lay of the land, and this Trail Map (PDF) to see where you can explore! Make plans to come visit in person, to see this spectacular new Club and the community of Trilogy at Wickenburg Ranch.

Explore The Club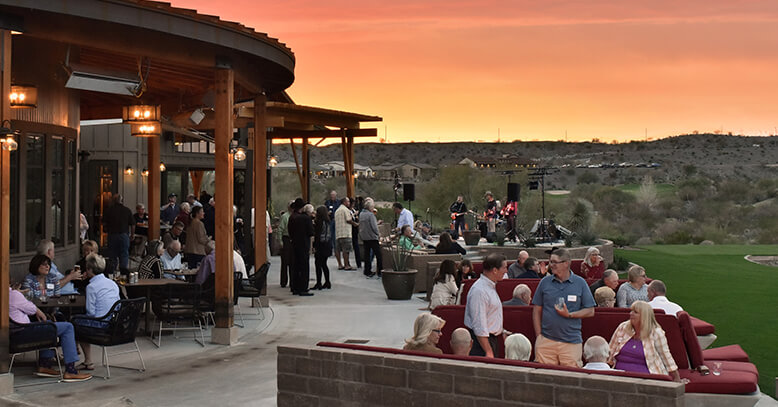 Video: Wickenburg Ranch Golf & Social Club Grand Opening Celebrations!
More than 1,000 guests came to celebrate the Ribbon Cutting and Grand Opening of the Wickenburg Ranch Golf & Social Club! Here's a quick video recap of the fun: