A 55+ Golf Resort Community Near Phoenix, AZ
LIFESTYLE
Trilogy at Vistancia's Clubs: Kiva and Mita
The 5-star resort lifestyle enjoyed by Members at Trilogy Vistancia is on display daily at what is the social and activity hub of the community: the Kiva Club. Designed and built with the goal of enhancing our Members' lives, the luxuriously appointed Club enjoys panoramic golf course vistas and includes best-in-class fitness facilities, social gathering spaces, entertainment venues, an exquisite spa, tennis, swimming pools, and much more. The all-new Mita Club brings another suite of incredible amenities to Trilogy's Membership, including a fitness studio, expansive locker rooms, a culinary studio, a small cafe, a large movement/yoga/workout room, and a poolside cantina for light food and beverages. A resort style pool completes the plan, with expansive decking, cabanas, nearby restrooms, and a wonderful grassy area set aside for Members who want to sun on the lawn rather than poolside.
Learn more about the Kiva Club below. | Learn more about the Mita Club here.

Explore The Kiva Club!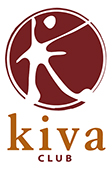 Trilogy at Vistancia's 35,000+ square-foot Kiva Club is designed to be an extension of every home in the community, a place for connecting with yourself and others. The comfortable, modern architecture of the Club creates an inviting atmosphere for gathering with friends for morning lattes at the cafe, or enjoying a spirited game of billiards overlooking the golf course, or meeting neighbors at Happy Hour in the Grand Living Room. The Athletic Club has everything you need to keep at your physical and spiritual best, including state-of-the-art equipment, personal trainers, and an indoor Olympic style pool with wave-reducing design that lets you do your laps without extra resistance from other swimmers. After your workout, indulge in a luxurious massage or pedicure at the full service Alvea Spa, or stop into Café Solaz to enjoy a light lunch with a friend. Stepping outdoors, the expansive back patio enjoys panoramic views of the golf course, and the outdoor resort pool and spa make you feel like you're on vacation. The tennis complex is phenomenal, with four lighted championship courts and stadium seating for friends to watch the matches.

In The Best Shape of Your Life...
At the Athletic Club at the Kiva Club, you'll find everything from Tai Chi and Yoga classes to cutting-edge fitness equipment, personal trainers, and more. Whether you prefer treadmills, elliptical trainers, free weights, or stationary bikes, they're all here. We also have women's-only circuit weight and free-weight training.


Relax and Rejuvenate at Alvea Spa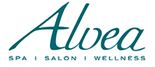 A quiet desert oasis where rejuvenation, wellness, and serenity are the status quo, Alvea Spa at Vistancia is the premier boutique destination spa in the Northwest Valley. Alvea Spa offers all the amenities of a five-star resort spa, including salon, wellness, and spa services, as well as private relaxation rooms, outdoor whirlpool, and locker rooms. Derived from the Spanish word "Alveo" meaning "river bed," the name Alvea alludes to the water and oasis themes prevalent throughout the spa. Alvea's mood is calm and serene, cool, soothing and relaxing - taking its cues from both the water treatments and natural elements used in the design and construction of the spa. Our professional Spa Coordinators will gladly customize your experience with a combination of treatments to meet your individual needs. Visit AlveaVistancia.com to learn more.


Stay Cool, at the Outdoor Resort Pool
The huge outdoor resort pool is strategically positioned to maximize the beautiful Sonoran Desert scenery all around. And with the attentive guest service, you'll feel like you're at a five star resort... without all the crowds, and just minutes from home.


A No-Sweat Workout at the Indoor Lap Pool
Our state-of-the-art indoor Olympic lap pool includes rolling edges to prevent waves, making it ideal for those looking to get in an aquatic workout. The wave-reducing design lets you do your laps without extra resistance from other swimmers, allowing you to focus on getting in the best shape of your life.


Your Morning Routine: Coffee and a Great Book, at Café Solaz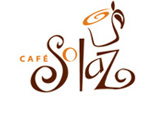 Conveniently located in the Kiva Club, Café Solaz is a natural gathering place where you can enjoy light meals, coffee drinks, and free wifi. You'll often find Members enjoying the daily paper or a good novel here, or browsing the web on their tablets. The atmosphere is comfortable and inviting, with abundant natural light from the floor-to-ceiling windows - the perfect place to start your day, or meet for a casual lunch with friends.


Tennis, Anyone?
We have four lighted championship tennis courts for you to enjoy your game, as well as Men's and Women's Tennis Leagues for some fun competition. Partake in lighted night games, sign up for tournaments, work with the ball machine for solo practice, or take lessons from our seasoned pros. The Tennis Center at Vistancia is perfect for all levels of play.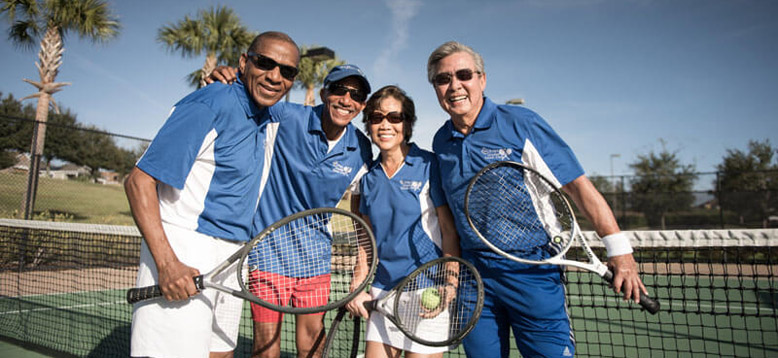 The Learning Never Ends...
A classroom-style space with more than a dozen computer work stations, the Center For Higher Learning plays host to a variety of activities throughout the week, from guest speakers to one-on-one computer training and classes on photography, foreign language, wine appreciation, and more. When events aren't in session, you can drop in at your leisure to surf the web, or host your own class to share your knowledge with others.

Show Off Your Creative Side!
A private and creative space offering a host of arts and craft activities, the Creative Expression Room provides ample space and tools for the hobbyist or the professional artist. From painting to pottery, photography to charcoal drawing, share your talents and learn from your fellow Members - or on occasion, guest instructors.


Bike, Walk, Run, and Take It All In!
Part of the Vistancia master plan, the Discovery Trail is the community's linear park featuring a collection of unique discoveries and outdoor fitness stations set within the natural beauty of the Sonoran desert. All of the homes at Trilogy are conveniently located near the 3.5 mile recreation path. Enchanting desert vistas and well-manicured common areas make the trail perfect for meditative walks, intense workout runs, or quiet picnicking.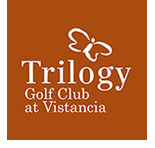 Crafted by renowned golf course architect Gary Panks, and awarded Golf Digest's highest five-star rating, the championship design at the Trilogy at Vistancia Golf Club utilizes distinctive Sonoran Desert features that produce a challenging course amid a backdrop of stunning Arizona scenery. The course is challenging, and highly rewards careful planning and precise execution by the golfer.

Visit the golf club website to learn more!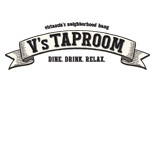 V's Taproom is Vistancia's "neighborhood hang," offering an all-day menu with items covering a broad price range. The food is prepared using locally-sourced and organic ingredients, and includes favorites like burgers, salads, and wood fired pizzas, complemented by signature drinks, craft beers, and even wines on tap. The atmosphere is modern and, most of all, inviting. Stop by today, we'll look forward to having you!

Visit the V's Taproom website to check out the menu and learn more!