A golf resort community near Phoenix, AZ
Welcome to Trilogy® at Vistancia®!
Trilogy® at Vistancia® is a beautiful golf resort community located in the scenic foothills of Peoria, in the Northwest Valley of Phoenix, Arizona. Homeowners here enjoy a pristine desert setting, award-winning golf, spectacular resort-style amenities, and easy access to all of their favorite Valley retailers and entertainment. Trilogy at Vistancia was named 2015 Best 55+ Community of the Year at the prestigious "Best in American Living" awards, receiving the top-rated Platinum Award.
Life here is about connecting - as much with the people you love as with the new passions you discover, and with new neighbors who share this rejuvenating time of life. The Trilogy difference is why we attract fascinating people with a zest for living who are drawn to all that life has to offer.

New Neighborhood, New Collections!
There's a lot of excitement here at Trilogy® at Vistancia®!
New Neighborhood
Trilogy at Vistancia is breaking ground on our final neighborhoods, with Spanish and Tuscan architecture that will blend beautifully with our other neighborhoods' in the rest of the community.

New Collections
We have three completely new Home Collections - a total of 12 new floorplans - that we're thrilled to unveil! These gorgeous homes also have three exteriors to choose from: our classic Desert Contemporary as well as two additional exteriors: Spanish and Tuscan.
Home sales of our three new Collections start now! We're anticipating that this new neighborhood, along with our new Collections, will generate a lot of interest. So don't miss your chance to be among the first to see these spectacular new floorplans and learn what's in store here at Trilogy at Vistancia! Contact your Community Representative today for more information: 800.685.6494.

Now Open! Visit The Mita Club at Trilogy - And Join Us For A Party, March 11th!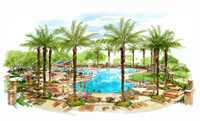 Join us on Saturday, March 11th as we celebrate the all-new Mita Club! This exquisite Club is first and foremost an extension of every Member's home. Featuring a resort-styled setting with 11,000 interior square feet and 6,000 square feet of covered patio space, The Mita Club has areas dedicated to relaxation, fitness, food, contemplation, games, and more. Call 800.685.6494 now to book your private tour with a Community Representative.




Try Before You Buy: Book A "Taste The Good Life" Stay Today!
"Taste The Good Life," our try-before-you-buy program, was created for those interested in purchasing a new home at our beautiful resort community, to give you the chance to experience firsthand how incredible the lifestyle can be as a homeowner at Trilogy. Learn more and book today!

Discover Shea3D™ Homes at Trilogy Vistancia:
A Revolutionary New Approach To Home Design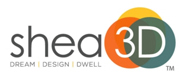 Our revolutionary new home designs tailor your primary living spaces to match your unique lifestyle. With Shea3D's patent-pending YourPlans™, you choose the placement of your kitchen, dining, and entertainment areas to design a home that perfectly matches how you live.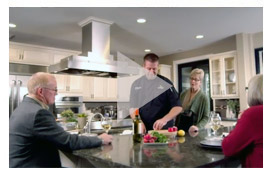 More than blueprints or floor plans, Shea3D offers YourPlans™, which let you decide how your home will perfectly complement the way you live - whether it's hosting the whole block for a wine tasting, or having your kids over for a holiday dinner. Each YourPlan is based on an open-space design and allows you to choose from three interchangeable main living spaces: Entertainment-centric, Kitchen-centric, or Outdoor-centric, empowering you to choose the one that best fits your lifestyle.

Learn more at www.TrilogyLife.com/Shea3D and watch this video to hear a professional Executive Chef describe the incredible Shea3D Chef's Kitchen.

Browse Our Video Gallery:
To view the full gallery, you need to have JavaScript enabled in your browser.