A golf resort community near Phoenix, AZ
Welcome to Trilogy® at Vistancia®!
Trilogy at Vistancia is a beautiful golf resort community located in the scenic foothills of Peoria, in the Northwest Valley of Phoenix, Arizona. The setting for your life's next amazing adventure is the serenity of the Sonoran desert surrounded by a dramatic mountain backdrop - as if the varied geography itself were specifically designed for a world of possibility. It goes without saying that it's sunny and warm the whole year; but that only partially explains why the attitude around here is so bright.

New Neighborhood, New Collections, New Club - Just Announced!
There's a lot of excitement here at Trilogy® at Vistancia®!
New Neighborhood
Trilogy at Vistancia is breaking ground on our final neighborhoods, with Spanish and Tuscan architecture that will blend beautifully with our other neighborhoods' in the rest of the community.

New Collections
We have three completely new Home Collections - a total of 12 new floorplans - that we're thrilled to unveil! These gorgeous homes also have three exteriors to choose from: our classic Desert Contemporary as well as two additional exteriors: Spanish and Tuscan.
New Club
As you might know already, construction on Trilogy at Vistancia's second Club, the Mita Club, is underway, and we're scheduled to Grand Open this amazing facility in late November! This resort club has so much to offer - a demonstration kitchen, a large fitness facility, a spacious indoor and outdoor movement studio and a stunning pool with beach entry and expansive decking, the Shallow Well poolside grill and bar, and more. Members will have access to the Mita Club and its dining options and the Club will become a center of many fun activities in the future. This incredible amenity will give our Members yet another way to live The Good Life at Trilogy!
Home sales of our three new Collections start now! We're anticipating that this new neighborhood, along with our new Collections, will generate a lot of interest. So don't miss your chance to be among the first to see these spectacular new floorplans and learn what's in store here at Trilogy at Vistancia! Contact your Community Representative today for more information: 800.685.6494.

Now Open! Visit The Mita Club at Trilogy.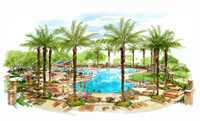 The Mita Club grand opened to rave reviews from our Members and guests! This exquisite Club is first and foremost an extension of every Member's home. Featuring a resort-styled setting with 11,000 interior square feet and 6,000 square feet of covered patio space, The Mita Club has areas dedicated to relaxation, fitness, food, contemplation, games, and more. Call 800.685.6494 now to book your private tour with a Community Representative.




Trilogy® at Vistancia® Named 2015 Best 55+ Community!
Located in Phoenix's Northwest Valley and the centerpiece of America's Best Planned Community, this vibrant resort community enjoys a pristine desert setting, award-winning golf, spectacular resort-style amenities, and easy access to all of your favorite Valley retailers and entertainment. Trilogy at Vistancia® was just named 2015 Best 55+ Community of the Year at the prestigious "Best in American Living" awards, receiving the top-rated Platinum Award. Visit today and see why Trilogy is so special!

Try Before You Buy: Book A "Taste The Good Life" Stay Today!
"Taste The Good Life," our try-before-you-buy program, was created for those interested in purchasing a new home at our beautiful resort community, to give you the chance to experience firsthand how incredible the lifestyle can be as a homeowner at Trilogy. Learn more and book today!

Discover Shea3D™ Homes at Trilogy Vistancia:
A Revolutionary New Approach To Home Design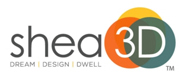 Our revolutionary new home designs tailor your primary living spaces to match your unique lifestyle. With Shea3D's patent-pending YourPlans™, you choose the placement of your kitchen, dining, and entertainment areas to design a home that perfectly matches how you live.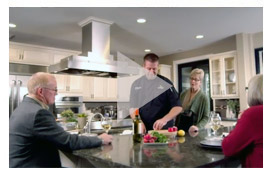 More than blueprints or floor plans, Shea3D offers YourPlans™, which let you decide how your home will perfectly complement the way you live - whether it's hosting the whole block for a wine tasting, or having your kids over for a holiday dinner. Each YourPlan is based on an open-space design and allows you to choose from three interchangeable main living spaces: Entertainment-centric, Kitchen-centric, or Outdoor-centric, empowering you to choose the one that best fits your lifestyle.

Learn more at www.TrilogyLife.com/Shea3D and watch this video to hear a professional Executive Chef describe the incredible Shea3D Chef's Kitchen.

Trilogy at Vistancia Lifestyle: Rich With Amenities For Living The Good Life.
Trilogy at Vistancia surrounds you with amazing active-lifestyle opportunities, including the following amenities:
The 35,000+ square-foot Kiva Club, the social and activity heart of the community.
The award-winning Trilogy Golf Club at Vistancia, a Gary Panks designed championship course awarded Golf Digest's highest rating (five stars). Learn more about the golf course at www.TrilogyGolfClub.com/Vistancia.
An exquisite Athletic Club with state-of-the-art cardio and weight training equipment, aerobics studio, luxurious locker rooms, fitness trainers and real-time online personal training, and more.
The Alvea Spa, a full service spa where rejuvenation, wellness, and serenity are delivered daily. Learn more about the spa at www.AlveaSpa.com.
The Tennis Center, with four lighted professional courts.
The expansive outdoor Resort Pool and spa with spacious pool deck and breathtaking Sonoran Desert views.
Olympic-style Indoor Lap Pool complete with wave-reducing design that allows you to do laps without resistance from other swimmers.
The local favorite V's Taproom restaurant, with wood-fired artisan pizzas, wines on tap, and a full menu of delicious offerings. Learn more and check out the menu at www.TaproomHang.com.
The Center for Higher Learning, a state-of-the-art computer learning center for polishing your technical skills, and offering a variety of classes such as general computing, digital photography, foreign language, wine appreciation, and more.
The Creative Expression Room, offering a host of arts and craft activities.
The Mita Club, a resort-styled setting with 11,000 interior square feet and 6,000 square feet of covered patio space, The Mita Club will have areas dedicated to relaxation, fitness, food, contemplation, games, and more.

Experience The Trilogy Difference.
Trilogy is designed differently, inside and out. Our goal is to create a unique environment that honors you, inspires you, kicks monotony in the pants and, yes, even changes your life. It starts with a belief that the source of vibrant living is health. And because we build homes that also build community, life here is about connecting - as much with the people you love as with the new passions you discover, and with new neighbors who share this rejuvenating time of life. The Trilogy difference is why we attract fascinating people with a zest for living who are drawn to all that life has to offer. At Trilogy at Vistancia, it's not hard to see why: you're surrounded by acres and acres of open space to play in, but you're never isolated. Literally, right around the corner, is a burgeoning retail area with your favorite national retailers, grocery stores, and fantastic restaurants. Trilogy is part of the greater family-oriented Vistancia community, named "America's Best Master Planned Community in 2005." Come visit to see why this accolade is so well deserved!

Browse Our Video Gallery:
To view the full gallery, you need to have JavaScript enabled in your browser.