A 55+ and all ages community in
San Tan Valley, AZ
LIFESTYLE
Encanterra's Clubs: La Casa and The Algarve
The exceptional resort lifestyle enjoyed by Members at Encanterra is on display daily at what is the social and activity hub of the community: La Casa. Designed and built with the goal of enhancing our Members' lives, the luxurious 60,000 square foot Club enjoys panoramic golf course vistas and includes best-in-class fitness facilities, social gathering spaces, fine dining, entertainment venues, an exquisite spa, tennis, swimming pools, and much more.

Set on a 2.5 acre parcel in the Southwestern portion of the community, The Algarve is the newest extension of the resort experience at Encanterra. The Algarve is an 8,000 square foot Club complete with a resort pool, artisan studio, expansive open lawns including an indoor and outdoor concert area, eight pickleball courts, bocce ball, and Tapas, our poolside dining concept.
Learn more about La Casa below. | Learn more about The Algarve here.

La Casa: The Club at Encanterra®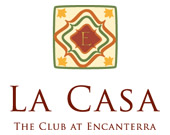 Amid stunning Mediterranean architecture and luxurious interior design, La Casa features four distinct restaurants that range from a poolside cabana bar to a marquee dining venue, and three spectacular swimming pools, an expansive athletic club, a full-service spa, a business center, and much, much more.

Tee It Up On Our 18-hole Private Golf Course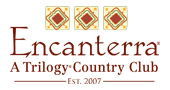 PGA Tour veteran and former Ryder Cup captain Tom Lehman designed our private championship golf course, creating a classic core golf layout that offers unparalleled quality and challenges for every player. Visit EncanterraGolf.com for complete information.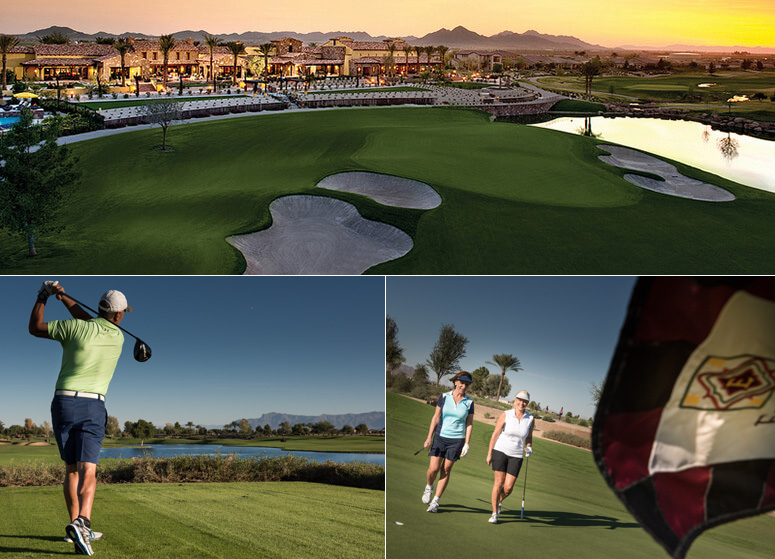 Soak In Some Rays By The Outdoor Resort Pool & Solaz Grill
The luxuriously appointed outdoor resort pool is both scenic and enormous. Visit (or swim up to) the adjoining Solaz Grill, where you can find delicious, fresh menu items and cold drinks to enjoy poolside with your fellow Members.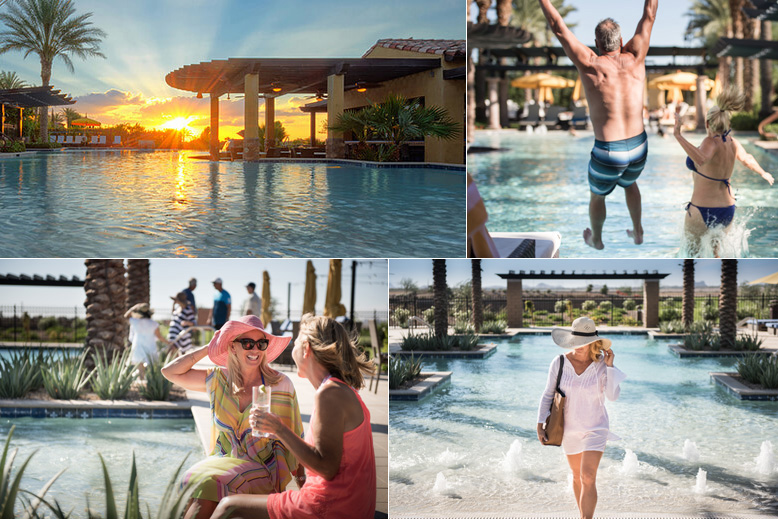 Get In The Best Shape Of Your Life at Mossa Athletic Club

Members have access to state-of-the-art treadmills, elliptical trainers, and stationary bikes, women's-only circuit weight and free-weight training, and real time online training here at Mossa. Our dedicated in-house health and fitness specialists make it easy to stay motivated and stay fit. After a vigorous workout, slip into the steam room or whirlpool and slowly make your way back to the real world in comfort and style.


Relax and Rujevenate at Alvea Spa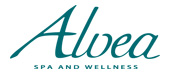 A holistic wellness facility that combines luxury and therapeutic pampering in a thoughtfully appointed and exceptionally soothing environment, Alvea Spa's mood is reminiscent of a quiet desert oasis. Visit AlveaEncanterra.com to learn more.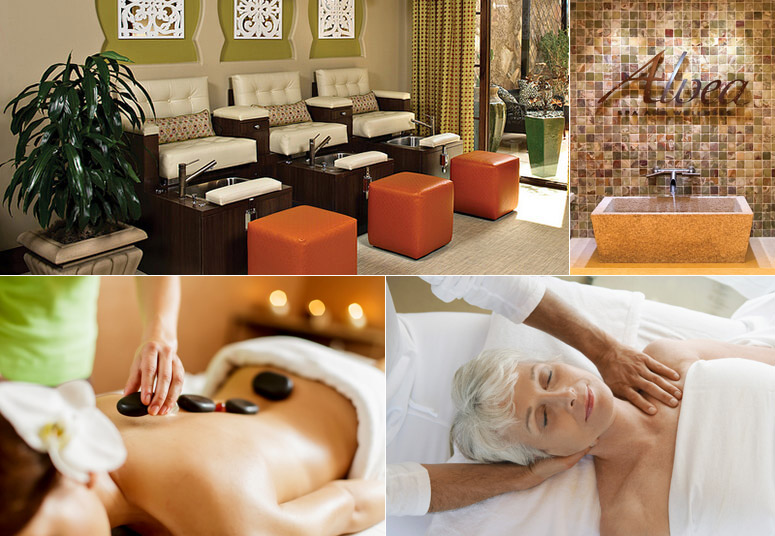 A No-Sweat Workout at the Outdoor Lap & Event Pool
One of three luxurious pools at Encanterra, our state-of-the-art Lap Pool includes rolling edges to prevent waves from fellow swimmers. Our Indoor Exercise Pool features the same wave reduction design, if you prefer to be out of the sun.


Tennis, Anyone?
We have four lighted championship tennis courts at Encanterra's Tennis Center, and men's and women's leagues for some fun, spirited competition. Play lighted night games, sign up for tournaments, or take group or private lessons from our Pros.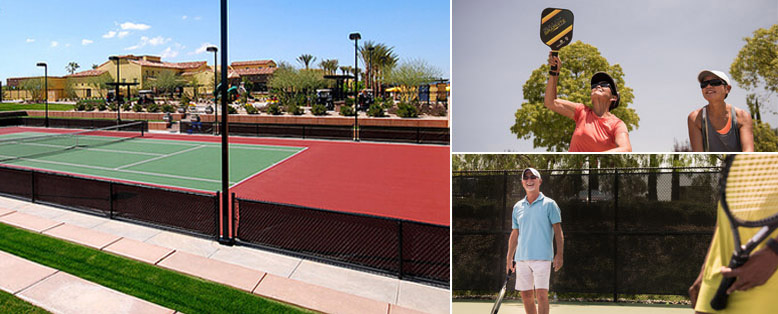 5-Star Resort Dining at Bistro 1528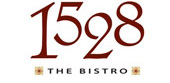 Encanterra's signature restaurant features an upscale contemporary Mediterranean ambiance, and offers a five-star gourmet menu. Hosting a special event? Treat your guests to an exclusive culinary experience at The Chef's Table in the Bistro 1528 kitchen, where you'll be a part of the action as our talented culinary team prepares your meal just steps away. Learn more!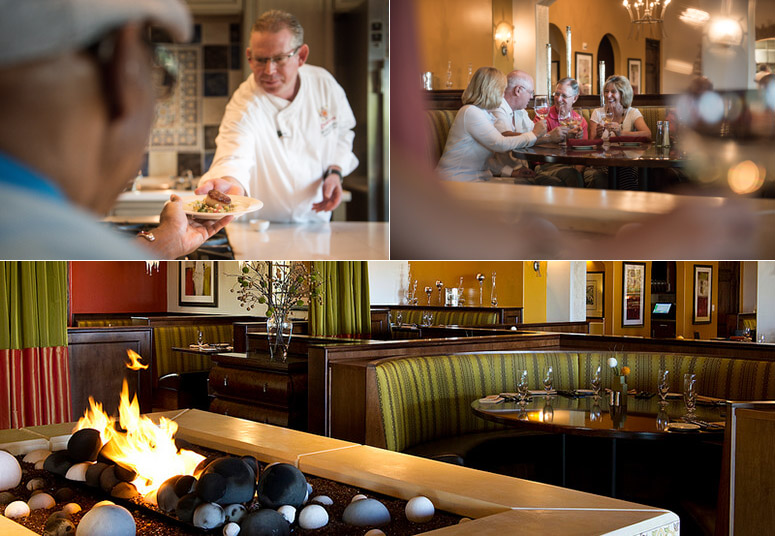 Make It A Special Occasion, at The Vault at 1528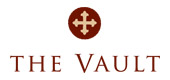 A private wine tasting sanctuary for special gatherings, The Vault is a unique spot to relax alone or with friends. One part wine storage, one part tasting room, and one part private dining room, the service experience here could best be described as the "royal treatment."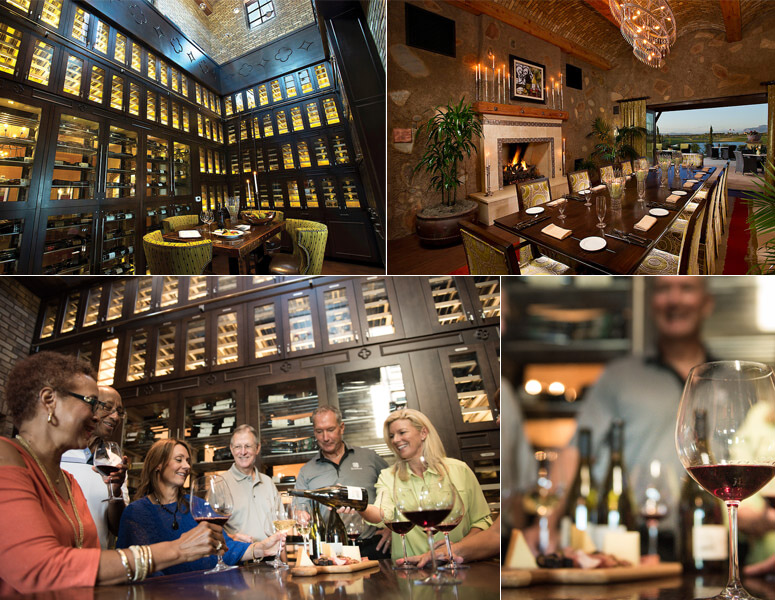 Your Morning Coffee at Explorations Café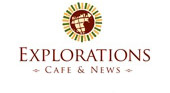 A casual and fun coffee-and-more café, Explorations is a neighborhood gathering place. Healthy light fare, fresh baked goods, and smoothies complement the coffee menu. New to Encanterra? Chances are you'll make quick friends here at Explorations!


Fresh Food and Fresh Air at Apps and Après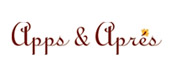 With the feel of an upscale wine bar, Apps & Après offers indoor seating and an adjoining resort-style patio for dining alfresco. Equipped with numerous flat screen televisions, it's a great place to catch the big games and meet fellow Members in matching hometown jerseys.


Watch, Learn, Cook, Eat, Repeat... at La Cocina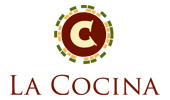 A lavishly designed private dining room with a full scale showcase commercial-grade kitchen, La Cocina plays host to a variety of events, from cooking demonstrations with guest chefs to viewing parties for sports events, private parties, and casual hangouts with the neighbors.


With Friends Under The Stars at Patio Monaco & Patio Montenegro
One of the best parts about life in Arizona is the ability to bring the outside in, and vice versa. That's why many of our showcase dining spaces are covered patio areas. Patio Monaco and Patio Montenegro are great venues for parties small or large.


Spectacular Events at Mallorca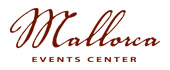 A full-scale conference and event center perfect for parties, weddings, special events, and more, Mallorca has breathtaking vistas of both the San Tan and Superstition Mountains and features the latest in audio/video technology to make it the best event venue in the Southeast Valley.


The Sport Shop Has You Covered.
The Sport Shop at La Casa features the latest in apparel and equipment from some of the top brands in golf, tennis, and fitness. Whether it's the clothing, tennis racquets, or that Ping golf putter you've had your eye on, the Sport Shop has you covered.


Live Music In The Sunshine, at the Artist Amphitheater
Would you like to host a show for a few (hundred) of your friends? Sometimes we do, and that's why La Casa comes complete with a spectacular grass and stone outdoor amphitheater perfect for concerts, plays, festivals, and more.

At The Center Of It All... La Plaza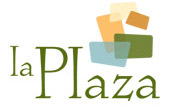 An exquisitely landscaped and thoughtfully designed outdoor space, La Plaza at Encanterra® recreates a traditional center of town that you'd find in historic Europe. With easy access from most of the major venues within Encanterra, La Plaza offers romantic alcoves, soothing fountains, and spectacular vistas of the championship golf course, the Superstition Mountains, and at night - an amazing sky full of stars.