A 55+ and all ages community in
San Tan Valley, AZ
Welcome to Encanterra®, a 55+ and All Ages Community Near Phoenix, Arizona.
Encanterra® is a community featuring select 55+ neighborhoods, located conveniently near Queen Creek, Gilbert, Phoenix, and Mesa, Arizona. Encanterra is more than a place to live. It's knowing you're in the right place, at the right time, with the right people. And for many of our owners, they wonder why they ever put off making the move!

Encanterra offers the best in new-world amenities in a charming old-world setting. New homes in both all ages and age-restricted 55+ neighborhoods enjoy exceptional Shea Homes® architectural design. Members enjoy the best of The Good Life at La Casa and The Algarve, The Clubs at Encanterra. Totaling ~70,000+ square-feet, these showpieces are designed to be an extension of every home in the community, and the opportunities for connecting with neighbors and friends are endless. A packed social calendar - wine tastings, concerts, wellness and fitness events, and more - keeps our Members living The Good Life each and every day. Whether you're looking for a 55+ community to retire to, or simply purchasing a home in the Phoenix, Arizona or Queen Creek area, Encanterra should be on your "must see" list.

Encanterra offers two community options from which you can choose: Encanterra, the all-ages community; and Trilogy at Encanterra, the 55+ neighborhood. Both communities have complete access to the active lifestyle offerings and amenities available at the stunning and centrally located La Casa.
| | |
| --- | --- |
| | |

Video: The Good Life at Encanterra!

La Casa Is #1!
La Casa, one of the two Resort Clubs at Encanterra, was recently named the 2018 Best Clubhouse in the Country by 55Places.com. Learn more about the award! (Remember, La Casa is open to all ages and not restricted to those 55 and over.)

The Algarve, The New Amenity At Encanterra, Is Now Open!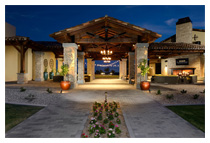 Come experience Encanterra's newest amenity! The Algarve features a resort-style pool, two bocce ball lanes, a 5,000 square foot multi-purpose room, a poolside bar, an event lawn, and pickleball courts to accommodate those Members who are joining the fastest growing sport in America. Schedule a Preview Tour appointment with your Community Representative today.

This new Club is named after a region in southwestern Portugal first introduced to the world through the 1974 novel The Drifters by Pulitzer Prize-winning author James Michener. In the book, the Algarve represents a place of escape and creative inspiration, and our Club does the same. If you've visited other Arizona 55+ communities near Mesa, Gilbert, Phoenix, or Queen Creek, you might think you know what to expect; but you need to see Encanterra firsthand to understand what makes it unique.

Learn more about The Algarve!

Discover Shea3D™ Homes at Encanterra:
A Revolutionary New Approach To Home Design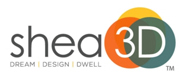 Our revolutionary new home designs in the Phoenix, Arizona area tailor your primary living spaces to match your unique lifestyle in your 55+ community. With Shea3D's patent-pending YourPlans™, you choose the placement of your kitchen, dining, and entertainment areas to design a home that perfectly matches how you live.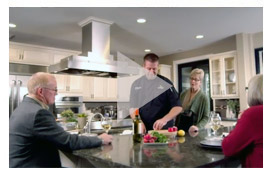 More than blueprints or floor plans, Shea3D offers YourPlans™, which let you decide how your new home will perfectly complement the way you live - whether it's hosting the whole block for a wine tasting, or having your kids over for a holiday dinner. Each YourPlan is based on an open-space design and allows you to choose an Entertainment-centric or Outdoor-centric living space, empowering you to choose the one that best fits your lifestyle.